No show playing on Deeper Roots or Blue Moon right now? Fill in with some 24×7 sounds through our sister station Eclectic Spins!
Visit the schedule here.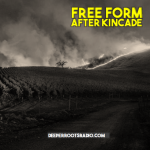 Thursday, December 12 @MIdnite on KOWS
Free Form – After Kincade
A last minute playlist…some gentle sounds for listeners who've had a tough week here in Sonoma County. Songs of reflection take center stage on Deeper Roots where the scheduled playlist was a bit too frivolous to put on the air. With everyone focused on rebuilding, rehoming, and getting their power back as well as building a support network for those impacted through lost homes and property. And here's to the first responders, the city and county officials who get it right this time…join Dave Stroud from a county still reeling from the firestorm of two years back. Easy listening is the order of the day.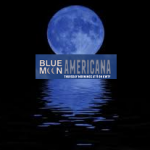 Thursday, December 12 @9am on KOWS
Blue Moon Americana – Episode 235
New tracks this morning fro Lauren Braddock, Lulu Wiles, and Alexa Rosa alongside some new holiday tracks from Los Lobos and Kathleen Edwards. For our throwback sounds we'll rely on the tried and true sounds of Levon Helm, Robbie Robertson, and the rest of The Band.  Some Rick Danko, early tracks from the RCO Allstars, and classic Band Christmas sounds. Thursday mornings on Sonoma County community radio feature a cross-section of the very best of Americana sounds from under the Big Tent. Tune us in, streaming at kowsfm.com/listen.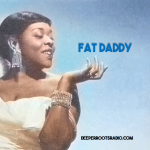 Friday, December 13 @9am on KOWS
Fat Daddy
Dave's taking the day off but there's some good music to be had nonetheless with this encore episode from last July.  Tune in for a mix of sounds coming from the free form archives, celebrating a century of America's music as is the habit each Friday morning at 9 on Sonoma County Community Radio. We'll be exploring the Cherry Red Blues, Evil Gal Blues, and Louis Jordan's jump piece Caldonia as part of our show today. Country sounds feature two Georges: Strait and Jones, soul sounds from The Miracles and Arthur Alexander, rhythm & blues from the ladies including Varetta Dillard, Etta James, and Albinia Jones, and an oddball opening set that takes us down into some strange and exotic places "Ahbe Casaba" and "Katanga!"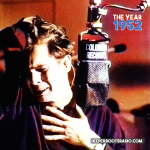 Friday, Dec 13 @9pm on KWTF
The Year 1952
A good year…if I do say so myself. We're going to count down the top ten of the year 1952…in pop, country, and R&B. The music that year featured sounds that portended the birth of rock 'n roll, the blossoming of the Golden Age of Country, and the droll mainstream charts couldn't have been more ripe for steamrolling.  Webb Pierce and Hank Williams dominated the country charts while the white bread pop charts found Al Martino, Johnny Ray, and Rosemary Clooney. But it was the R&B charts that mirrored the emerging energy of swing, rhythm and blues, and rock with the likes of The Clovers, Ruth Brown, and The Five Royales.  The DOW Jones average closed at an all-time high of (a whopping) 269.86. Tune in for the countdown. 67 years in the rear-view on Sonoma County Community Radio.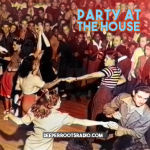 Saturday, December 14 @9am on KOWS
Party At The House
There's a party at our house. Some rare R&B nuggets, some classic old time country and honky-tonk, and a little bit of the New Orleans and house party themes to kick off the morning here on Deeper Roots. House parties, rent parties, and dance hall jamborees are celebrated by Bob Wills, Babs Gonzales, Little Esther, Jackie Brenston, and Dale Watson. We'll also hear from Willie, T-Bone, and Merle on a Friday morning show that brings a little bit of light into the Sonoma County after weeks of trepidation from the fires. Please join Dave Stroud broadcasting from downtown Santa Rosa.
Coming Up 
Holiday on the Trail
Lookin' at Lefty (Frizzell)
Candy
Deeper Doo Wop
Born Again and Again