No Deeper Roots or Blue Moon Americana shows playing  right now? There's a 24×7 collection of free form music to keep you company, streaming on our sister station Eclectic Spins! Visit the schedule here.
All times Pacific time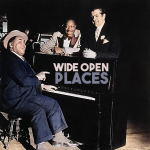 Saturday,  February 27 @9am on KOWS
Wide Open Places
SA bright future is in store….that's our story and we're stickin' to it! Today's show contains an inordinate amount of upbeat tickers including a trip to Tulsa with Asleep at the Wheel, a Fats Waller song about those wide open places, a journey following the North Star with Rhiannon Giddens, The Boswells, Hank Williams, Les Paul, and a whole lot more. We're in a free form mood on a Friday morning here in Sonoma County, celebrating the Twelve Days of Inauguration the best way we know how.  Join us on Sonoma County Community radio from the Deeper Roots Den with your host Dave Stroud, celebrating our democracy in a big, big way.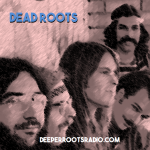 Thursday,  March 4 @Midnite on KOWS
Dead Roots
While the lyrics and music of Robert Hunter took the Grateful Dead into remarkable directions, codifying their place among the bands of the latter half of the 20<sup>th</sup> century, by the time they reached their peak their roots were already firmly established. Their early music was clearly anchored in the sounds of tradition, reaching from the Appalachians to the Texas Gulf Coast. We'll hear early (and contemporary) performances that inspired the band with songs of Blind Willie Johnson, Red Allen, The Mississippi Sheiks, Henry Thomas and Obray Ramsey. The landscape we'll traverse includes blues, gospel, hillbilly, and folk…no Dead music, only music that served to inspire. This week on Sonoma County Community radio.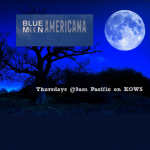 Thursday,  March 4 @9am on KOWS
Episode 294
A Thursday morning tip of the hat to the sounds from the border as well as the great state of Texas as we saddle up for two hours of pure Americana. Tex-Mex, Tejano, and a mild dose of classic canciones from the barrios and flatlands. This week's Blue Moon features another new track from Pony Bradshaw's latest, the delightful "Calico Jim". That's certainly not all as we've got new releases galore:  Sarah Jarosz, Amythyst Kiah, Joshua Henry, and Dave Alvin are on the bill. We'll also be expanding our reach a bit with music from Linda Ronstadt's classic "Canciones de Mi Padre", Ry Cooder's soundtrack to Paris Texas, and tender reminiscences from that same movie by the late Harry Dean Stanton. Join Dave Stroud for another Thursday morning 'ramble' from the KOWS studios in the heart of the Cherry Street Historic District in Santa Rosa, California. It's a beautiful day in this neighborhood and it's always a fabulous time to listen to the mighty KOWS community radio, broadcasting to planet Earth on www.FreeSpeechNoBull.com/listen.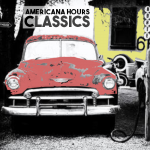 Friday,  March 5 @9am on KOWS
Americana Hours Classics
We're gathering under the Americana tent this morning; well, I guess, technically, we do each Friday morning. But this week we'll spend some time with the classics. I'll be sharing mid-century highlights from east, west, north and south in a show that pays tribute to some of the classic performers and performances that codified what's become known as Americana: not a genre, but more of something in the air that makes you comfortable as a well worn blanket but also is the cold breeze that comes in through the cracks. I've got the celebratory sounds of The Blasters, Arlo Guthrie, and the NGDB; the painful reminders of days past from The Band, Chris Hillman, and Guy Clark; the harsh reminders of what got us here from Steve Earle, James McMurtry, and Bruce Springsteen. So much more to share in only two hours on Sonoma County Community Radio.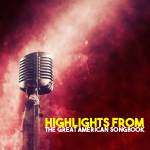 Friday,  March 5 @9pm on KRJF
The Great American Songbook
Something different this week. We'll be reflecting on the Spring Issue of a magazine that cuts through the heart of what we love doing here on both Blue Moon Americana as well as Deeper Roots. There are a handful of publications that make the cut but No Depression magazine is truly special and the Spring 2021 issue is something to revel in. The writing, the artists, and the arc of 'The Great American Songbook', from Stephen Foster to Louis Armstrong is given thoughtful and insightful treatment. Our show this week puts a soundtrack with a century of America's music explored: Dock Boggs' Pretty Polly, George Gershwin's Rhapsody in Blue, The Blue Sky Boys' cover of Knoxville Girl, and some incredible Latin vocals from one Omara Portuondo. The magazine is worth the read and the music is worth a listen. Tune in on a Saturday among the Sonoma County skies for the best of community radio.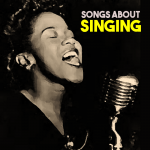 Saturday,  March 6 @9am on KOWS
Songs About Singing
Sing it loud! It's a whole new year and our country can take heart without letting our guard down. We'll celebrate a fresh new start knowing that hard work lies ahead with a two hour show featuring the theme of 'singing'. Join Dave Stroud once more for a mixed bag; an eclectic blend of sounds from the past century featuring the likes of Ukulele Ike, Wingy Manone, The Cats & The Fiddle, John Sebastian, Cat Power, and a couple of dozen more, all belting out songs about the very act of singing. We'll take you down Memory Lane with old fashioned songs, simple songs of gospel and freedom, swinging low, singing high, and those joyful sing-alongs we've shared over the past century. That's right. It's theme time on this week's Deeper Roots show and we'd love to have you. Join in the festivities.