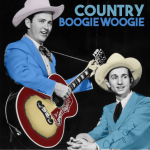 Thursday, August 18 @Midnight on KOWS
Country Boogie Woogie
While the origin of the term is in debate, there are numerous stories that almost make sense but cannot be verified. However, 20th century blues, country and rock and roll were rife with the reference and it turned into a guitar lick, a piano run, and a salty reference on the standup. Deeper Roots will be spending time with the country versions, inherited (nee appropriated) from the rhythm and blues form … and a little bit of history as well. We've got the classic country sounds of Sheb Wooley, Johnny Tyler, and The Delmore Brothers paired up with higher octane country Americana from Dale Watson, Robert Gordon, and Asleep at the Wheel. Chuck Berry once said "It used to be called boogie-woogie, it used to be called blues, used to be called rhythm & blues…it's called rock now". You can quote me in enlightening that observation by calling it "one nascent stream that emptied into a swift river." Tune in Friday evenings here on Sonoma County Community Radio.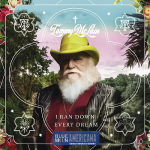 Thursday, August 18 @9am on KOWS
Saturday, August 20 @3am on KOWS
Blue Moon Americana – Episode 367
Rocking and rolling, swinging with the rhythm, and bringing you the very best of Americana here in Sonoma County. That's what we do every morning at 5 Pacific here on KOWS-LP 92.5 FM, Occidental. And on Thursdays….well it's a feast presented by KOWS Americana curator Dave Stroud. He takes the mike for two hours and this Thursday morning tune in for new tracks from The Great Get Gone, Florent Sivell, Bill Filipiak, Wesley Dean and a dozen others. They'll be supported by some of the mid-to-late century greats like Orbison, Big Joe, Mark Knopfler, and Tom Petty. KOWS FM signal has returned after a bit of a difficult move and the signal is strong along the Sebastopol corridor. But we still stream all across planet Earth, over the inter-web, on kowsfm.com/listen. Do listen.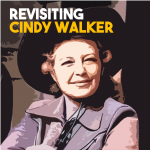 Friday, August 19 @9pm on KRJF
Revisiting Cindy Walker
We'll take a step back and revisit the songwriting of Cindy Walker in today's show…told in her own words and lyrics. The music of Bob Wills wouldn't have been the same without her and neither would the 20th Century American songbook. Her ability to turn a phrase, tailoring songs for diverse styles would lead to country, rock and pop standards alike. Her music was as comfortable in the hands of Gene Autry and it was on a crooning binge with Dean Martin or as a passionate performance of Roy Orbison. We'll hear from these performers and more, including Asleep at the Wheel, Les Paul, Tennessee Ernie Ford, and The Byrds in the show today as our antenna work at the KOWS is about to move forward. Exciting times. Tune into KOWS radio on kowsfm.com/listen or download the free app from the App Store or Google Play.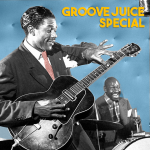 Saturday, August 20 @9am on KOWS
Groove Juice Special
Not exactly sure what 'groove juice' is, but for the purposes of our show full of sass and novelty, we'll just suggest you make it what you want it. It's a whimsical, sometimes bawdy, morning collection of the past 100 years of jazz, folk, country, and pop (with a little who-knows-what-that-is thrown in).  We've got poodles, big feet, Ovaltine, four leaf clovers, rabbits, and tattoos included with the subject matter today. Songs that are as delectable as they are incredible. We've got Skeets McDonald, Robert Crumb, Mae West, Groucho Marx, Dorothy Shay (the Park Avenue Hillbilly), and a couple dozen others for your Friday morning. Oh yeah, and some Johnny Cash and Slim Gaillard as well. So tune into KRJF Community Radio this week for all you can handle.