No show playing on Deeper Roots or Blue Moon right now? Fill in with some 24×7 sounds through our sister station Eclectic Spins!
Visit the schedule here.
Friday, July 19 @9pm on KWTF
Hot Piano Rhythms
Celebrate this week with some rocking boogie woogie, country, and rhythm and blues with a special emphasis on the pounding of the ivories. We'll put the speakers to the test as the rug gets thrown aside and the neighbors all celebrate and rocking good time with Fats, Ella Mae and Her Boogie Woogie Seven, Dr. John, Ray Charles, Merrill Moore, Moon Mullican and a host of others. Tune in for Beer Bottle Boogie, Cherokee Boogie, and Crazy Rhythm as the piano is given the top billing. A hundred years of American music with the focus on good…no, great…music. Friday evening antics coming your way on Sonoma Community radio.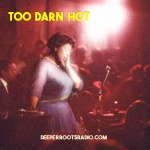 Saturday, July 20 @1pm on KOWS
Too Darn Hot
One way to lounge about in the summer heat is to go directly at it with songs that complement the temperature from different angles (and genres). Tune in Saturday afternoon for a fresh look as Dave sits in for Steady Eddie once more with some rockabilly with Jimmy Simmons and Billy Lee Riley, hot country biscuits from Asleep at the Wheel and Al Dexter, hot soul stew from James Brown and Major Lance, and some humid yet playful pieces from Fats Waller and Lee Press-on & The Nails. We'll also be taking a drone flight above some Mason-Dixon Line tradition from the very distant past with the Old South Quartette (featuring Polk Miller), and Victoria Spivey and Don Flemons. It's summer and the heat will be with us for some weeks; too hot to handle? Too darn hot? Too hot for (fill in the blank)? Join this hot little collection in a special fill-in on a Saturday afternoon in Sonoma County. At least it's a dry heat.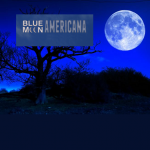 Thursday, July 25 @5am on KOWS
Blue Moon Americana – Episode 217
The show opens with Leon Russell taking us on a Tennessee Hayride and the theme of the state whose "Agriculture and Commerce" motto is just plain boring, if not misleading. We all know there's a lot of musical talent in Tennessee….in fact, people come to Nashville just for the music. We've got George Jones, Rodney Crowell, The Secret Sisters and more in our Tennessee tribute today plus new tracks from Jontavious Willis, Eilen Jewell, Charlie Parr, and others in the show today. July is in its full splendor here on Blue Moon Americana on Sonoma County Community radio.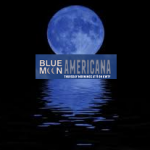 Thursday, July 25 @9am on KWTF
Blue Moon Americana – Episode 218
New and old. Americana in twos and threes. This week, we're doing that side-by-side thing where we buffer some of the latest tracks with offerings from the past and present. Austin Plaine, Joseph Huber, Bruce Springsteen, Jesse Dayton, and Eilen Jewell are among those we've selected from the latest batch of the very best of Americana. I've also got some special new tracks from Gerry Beckley (of America), Kelsey Waldon, and Chatham County Line to share with you on a Thursday morning as the Sonoma County summer heats up.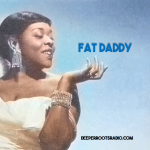 Friday, July 26 @9pm on KWTF
Fat Daddy
"…crazy 'bout that woman 'cause Caldonia is her name". Tune in for a mix of sounds coming from the free form archives, celebrating a century of America's music as is the habit each Friday morning at 9 on Sonoma County Community Radio. We'll be exploring the Cherry Red Blues, Evil Gal Blues, and Louis Jordan's jump piece Caldonia as part of our show today. Country sounds feature two Georges: Strait and Jones, soul sounds from The Miracles and Arthur Alexander, rhythm & blues from the ladies including Varetta Dillard, Etta James, and Albinia Jones, and an oddball opening set that takes us down into some strange and exotic places "Ahbe Casaba" and "Katanga!" It all takes place on a Friday evening…a show first broadcast on July 19 on KOWS radio.
Coming Up 
Hawaiian Steel Guitar Influences
Mac Wiseman Tribute
Border Radio
More Western Swing Time Sounds