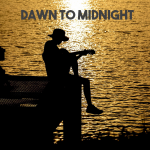 Saturday June 25 @9am on KOWS
From Dawn to Midnight
From sunrise to sunset and then back. This Saturday morning we take a journey on the roller coaster of life on the big blue marble using music as our rails. We'll rise and shine in the cold grey light before dawn and follow summer rain with the summer wind as sundown approaches. This week's theme is a fusion of sunrise, sundown and a misty moonlight rhapsody featuring the music of Ray Charles, Norah Jones, Chet and Les, Bobby Bare, Mahalia Jackson and a couple dozen others. We'll take you from dawn to midnight as we bring on the best of America's music from digital, vinyl and ethereal dustbins of the past 100 years. Join us once more for music from long ago, today, and far away here on Sonoma County Community Radio.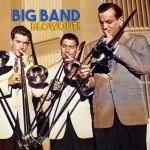 Thursday June 30 @Midnite on KOWS
Big Band Blowout!
Swing with us here on Deeper Roots on a Thursday morning for some brass and swing. The big band sound is that apple pie sound that grew out of the traveling musicians and dance hall bands of the 1920s. From the radio to ballrooms across the land, as the jazz orchestras grew in size, the arrangements had to be formalized to avoid mass confusion. The arranger became the focal point of the band. Improvisation during solos was written into the arrangements but their location and duration were controlled and the vocal stylings grew around the easy flowing style of the evolving jazz that would become known as 'Swing'. Tune in for two hours of exploration of a century of America's music.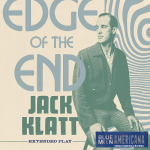 Thursday June 30 @9am on KOWS
Saturday July 2 @3am on KOWS
Blue Moon Americana – Episode 360
There is a lot to be thankful for as we take on summer with the worst of the pandemic beginning to appear further behind in the rear view. We thank those who truly cared more about the greater good and were selfless in their motives to have us all move forward. And to those of you who made up science, who took it upon themselves to whine about their rights above all others, who did not (and still don't) care about protecting all others, there is a special place for you. But it is certainly not here. This week's Blue Moon features new tracks from The Bacon Brothers, Fantastic Negrito, Ben Harper, and (get this) Gilbert O'Sullivan. Sweeter sounds there never were as the sounds of north, south, east, and west find a spot in our playlist today. Tune in at 9 Pacific for only the very best…Americana!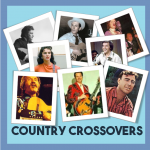 Friday, July 1 @9pm on KRJF
Country Crossovers
Country music started genre-life out as something different. Searching for a term more palatable than simply 'folk' or, more so, 'hillbilly', or 'western' music, music industry marketing found the term 'country' or 'country and western' a much smoother alternative. It softened the fiddle and accordion sounds and, at the same time, tempered the fears of human de-evolution through cultural disappropriation. Although what passes for country music today is more a caricature of itself, the Golden Age of country, running through the decades of the fifties, sixties and the early seventies built a solid foundation with some of the great songwriters and performers that weren't from the big east and west coast hubs. And their music would often be heard 'peeking through' the pop charts in a big way, reinforcing the notion that it was, and always had been, a common cultural denominator. Our show this week features some of the very greatest of the latter. Join us!
Saturday July 2 @9am on KOWS
Say Goodnight
We're taking a free form route this week featuring an eclectic blend of some favorites from the not-so-distant past…but we'll be sprinkling in a generous dose of tunage from the very distant past as well. It's all in keeping with the standards we keep. Tune in for the likes of Etta Jones, Little Joe and the Thrillers, Bruce Springsteen, The Drifters, and some piano favorites from the Crescent City this Friday on Deeper Roots. Oldies? Yes. Instrumentals? Yes. Soul and vocal gems? Yes. Boring? No. Tune us in on your radio at 92.5 FM or, better yet, listen to us anywhere on planet Earth on kowsfm.com/listen. It's going to be a hot day here in the North Bay so why not cool off with some cool sounds here on Sonoma County Community Radio.