No show playing on Deeper Roots or Blue Moon right now? Fill in with some 24×7 sounds through our streaming station Eclectic Spins! Visit the schedule here.
All Times are Pacific Time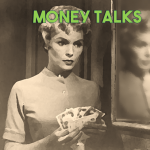 Saturday, August 1 @9am on KOWS
Money Talks
We have, admittedly, visited the money theme in the past. But this week Deeper Roots emphasizes the impact of the filthy lucre on our day-to-day existence. We worship at it's altar, politicians are possessed by it's self-serving allure, and we welcome its arrival often without considering the source. We'll call this a followup to our theme show of some time back, incorporating country, gospel, soul, R&B, rock, rockabilly, and pop including performances from Chuck Berry, Fred Astaire, Big Sandy, Randy Newman, and Bill Branch. It doesn't end there. Early American humorist Artemus Ward once observed that "When a fellow says it ain't the money but the principle of the thing, it's the money."  A freshly-mown observation if there ever was one. We'll be exploring music about money in this week's edition of Deeper Roots on KOWS and KRJF Community Radio for Sonoma County. Tune in on Friday mornings at 9 on KOWS or Friday evenings at 9 on KRJF.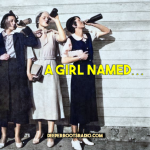 Thursday, August 6 @Midnite on KOWS
A Girl Named …
A sweet little theme this week, covering the female of the species from A to Z…by name. We'll hear Alice to Zelda and Zindy Lou in today's show. Songs that dedicate themselves to lost love, love rekindled, nostalgic walks, last dances, and songs that read like letters from the heart. We'll hear songs written by everyone from The Everly Brothers to Bobby Fuller and Andre Previn in our show today with performances from Rose Maddox, Tom Petty, Elvis, Buddy Guy, and Vince Giordano & the Nighthawks. So why not drop in for a little chat, a little bit of a high note and E flat, and memories of the girl (or guy) that left you behind. Community radio for Sonoma County is your very best bet: KOWS-LP 92.5 FM Occidental, streaming everywhere at kowsfm.com.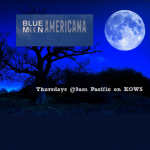 Thursday, August 6 @9am on KOWS
Episode 266
We're sending our best to all of our listeners and friend in the states where this deadly Trump virus has spiked. There was no need for this to happen. Not that it would not have afflicted many, but this administration's ignorance has thrown gasoline on the so-called embers. New York City was our bellweather and fearless leader turned things political, bringing suffering to the rest of the nation. Meanwhile, here on Blue Moon, we're still producing shows from our bunker. And this week there's a whole lot of new sounds: The Cactus Blossoms, Joshua Ray Walker, Larkin Poe, and Elise LeGrow are all out there with new releases. Special sounds for special times. Throwback is a mix of cajun, Tex Mex, and Latino flair featuring the likes of Los Lobos, Ry Cooder, Doug Sahm, and at least a half dozen others. Hope you can tune in and join us on Community Radio for Sonoma County, KOWS 92.5 FM, streaming to the world at kowsfm.com/listen.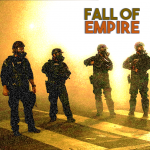 Friday, August 7 @9am on KOWS
Fall of Empire
Authoritarianism right in our own backyard. What are the signs that we should concern ourselves with? Much has been revealed over the centuries of how power corrupts and absolute power corrupts absolutely. While our so-called checks and balances lay down in fear in the face of fascism and the childish fear of being made fun of by the playground bully, the innocents are called terrorists and the terrorists patriots. Up is down and down is up, right? Music's been made of our plight over time and there's also been books and countless political speeches…and we're going to take our time today to share the music and speak of the ballot box which is our only weapon, it seems, in a democracy. When cowards and sycophants led by the GOP and Fox News pretend patriotism, we know we're in trouble and we know that the hard rain is falling. Federal troops are attacking mothers, veterans, and peaceful protesters with impunity and there is no checks. There is no balance. As songwriter R. B. Harris observes, that's how every empire falls…and you can tune in for inspiration as the August march on Washington is just around the corner.
Friday, August 7 @9pm on KRJF 
Miles and Miles of Texas
Free Form Friday finds us filling the airwaves with soul, border music, a dose of gospel, blues, and so much more. Join Dave Stroud this week on Deeper Roots as he brings you the stories and the sounds from the past century. As we go into our sixth month of pandemic isolation, we reflect on those lost and those suffering knowing full well that this virus could have been shunted by responsible adults. But we're confronted with complete and utter idiocy at the highest (and lowest) locales: those who politicize and those pouty little man- and woman-babies who refuse to wear masks. We'll look past this for two hours as we share soul sounds from James Carr and Bobby Womack, folk-rock anthems from Bob Dylan and John Sebastian, as well as good news gospel from Marion Williams and Sam Cooke. We'll also go with a tribute to Texas where the suffering is reaching heights unimagined only a few months ago as they continue to suffer from failed leadership. Tune in on Fridays at 9 Pacific.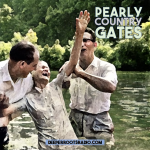 Thursday, August 13 @Midnight on KOWS
Pearly Country Gates
More influential gospel sounds this morning on Deeper Roots. We take a dip into the country, bluegrass, and folk extensions whose roots are buried in 19th and early 20th century European American musical traditions. It's a mixed bag with contributions from the Protestant, Baptist, and Black Gospel hymnals and songbooks. And don't forget the quiet bubbling influences of popular music, the logical extension of selling the message…a kind of backroads Madison Avenue. We're focused on country gospel today with the usual giants of country music: George Jones, Johnny Cash, Buck Owens, and The Louvins…but we'll also hear from the bluegrass contingent including Ricky Skaggs, Bill Monroe, and Flatt and Scruggs. A heavenly time where we share music that would weave its way into the fabric of America's music including rock, soul, country, and Americana. Tune in on Friday mornings.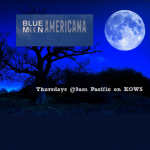 Thursday, August 13 @9am on KOWS
Episode 267
We've got some classic Americana chugga-chugga for you this morning. It's a Bo Diddley wakeup call. Our vintage tracks will be flavored to the tune of Mr. Elias McDaniel, better known as the gunslinger that made the transition from blues to rock n' roll; not only in his own music but by firing up the congregation of musicians and fans who identified with it as their own heartbeat. We'll also share new tracks today from The Mavericks (from their upcoming release En Espanol), a new track from the Karen Jonas album, Zephaniah OHora, and at lease one new track from a gotta-have album by Dan Bern called Ivan's Barber Shop. The dog days have arrived. Baseball's limping along (as are we all), and Americana sounds are piped through the ether, coming at you each Thursday morning on Sonoma County Community Radio: KOWS 92.5 FM (for locals) and streaming to every one of you out there on kowsfm.com/listen.