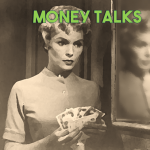 Thursday, March 23 @Midnite on KOWS
Money Talks
We have, admittedly, visited the money theme in the past. But this week, in an encore episode first broadcast in July, 2020, Deeper Roots emphasizes the impact of the filthy lucre on our day-to-day existence. We worship at it's altar, politicians are possessed by it's self-serving allure, and we welcome its arrival often without considering the source. We'll call this a followup to our theme show of some time back, incorporating country, gospel, soul, R&B, rock, rockabilly, and pop including performances from Chuck Berry, Fred Astaire, Big Sandy, Randy Newman, and Bill Branch. It doesn't end there. Early American humorist Artemus Ward once observed that "When a fellow says it ain't the money but the principle of the thing, it's the money." A freshly-mown observation if there ever was one. We'll be exploring music about money in this week's edition of Deeper Roots on KOWS.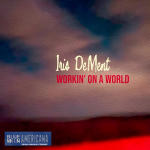 Thursday, March 23 @3am on KOWS
Saturday, March 25 @3am on KOWS
Episode 398
Spring has sprung! Our state (including this county) continues to be making up for almost four years of drought as rain continues to visit every locale from North to South. But with Spring comes baseball so there's an upside. Americana music this morning will be a delightful mix of new and old with the throwback sounds focused on Iris DeMent performances in celebration of her new album which is a solid listen. We'll hear from her new album as well as new tracks from Daddy Long Legs, Laith, and James Intveld as we introduce you to new Americana sounds released over the past week. We've also got The Mavericks, John Prine, and Loudon Wainwright to take us around third and into home. Don't miss this week's show.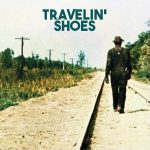 Friday, March 24 @9am on KOWS
Travelin' Shoes
Dave's out of commission today so we're reaching deep into those roots Americana archives this morning for a free form blend of country, gospel, folk, and blues. In a show first broadcast last October, we'll be bringing you buckets of music planned Friday morning: whether you're here in rainy climes of Sonoma County or on the other side of the planet, we're here to soothe the fray of what's occurring at every corner. The music we have in store includes new tracks from Dr. John and Sweet Megg, Neko Case, the Golden Gate Jubilee Quartet, Louis Armstrong, Charlie Haden, Randy Newman and more than a dozen others. Songs about the long road, six feet of water in the streets of Evangeline, and sunrise and sunset couplets. It's a Friday morning here on the West Coast and our community is always willing to share with you on KOWS-LP Community Radio. Join us, why don't you.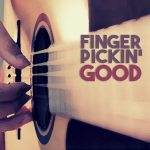 Saturday, March 25 @9am on KOWS
Finger Pickin' Good
Tune in Saturday morning for a finger pickin' helping of Americana and beyond as our show revisits some guitar masters from blues, country blues, folk and tradition. We'll take a spin across the landscape of steel and gut string tradition with a collection that features tracks from Stefan Grossman, Mississippi John Hurt, Leo Kottke, Merle Travis and over a dozen others. As February wraps up, we'll be completing our February journey out of winter's doldrums and into the sweet breezes of Spring. Let this show be a warmup for your good life and times. So put your feet up and drop in. We'd love to have you.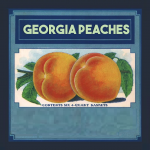 Friday, March 31 @9am on KOWS
Georgia Peaches
This week's show takes us across the landscape of the state of Georgia and then reminisces about ladies that share her name.  No genre is off limits and no era too far in the past is excluded in this latest Deeper Roots show that takes on a theme. We're also hoping that the will of the people is not interfered with in a state that's struggling to awaken; a lumbering giant of democracy still haunted (and celebrated at the highest levels) by plantation politics. Our music this week will feature some tradition from Georgia's own Jake Xerxes Fussell, country tunes from Lefty Frizzell and Charley Crockett, jazz from Nina Simone and Joe Venuti, and we'll visit a Georgia Camp Meeting and One More Sunday in Savannah. Tune in for a collection of tunes about a state of mind and some fine women who share the name of a southern state where peaches and a darker past prosper. Tune in on Friday morning here on Sonoma County Community Radio.