No show playing on Deeper Roots or Blue Moon right now? Fill in with some 24×7 sounds through our sister station Eclectic Spins!
Visit the schedule here.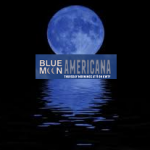 Thursday, Nov 21 @5am on KOWS
Blue Moon Americana – Episode 232
New music, vintage music. Americana sounds from the West Coast featuring the California Sound; yes, that's Americana music, too. We'll hear from Buffalo Springfield, The Byrds, The Mamas and Papas, and a few more nuggets celebrating that Laurel Canyon sound. New music this week from Kinky Friedman's latest, a couple of early holiday treats from Nathaniel Rateliff, classic country from The Mavericks and Jason James, as well as new sounds from Dee White and others. Tune into our Thursday morning Americana show to keep up with the music featured on The Americana Hours on KOWS the rest of the week in the 5am time slot. It's always nice to have you drop in. And may I reiterate this once again:  Thank you first responders!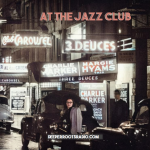 Friday, Nov 22 @9am on KOWS
At the Jazz Club
Cool November sounds from the catalog of cool itself. This week's Deeper Roots looks for some relaxed sounds; reminders of what it's like to sit in a smokey lounge below street level in the Village and listen to solos, breakouts, and instrumental wizardry. Join us as we dig the swinging backbeat and improvisations that exemplify an urban sound from some of the greats. We've got Dave Brubeck, Ornette Coleman, Rahsaan Roland Kirk, Illinois Jacquet, and a host of others taking us into the Friday morning club here on Sonoma County Community radio.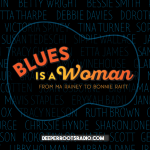 Friday, Nov 22 @9pm on KRJF
Blues is a Woman
This week's show dedicates two hours to the incredible blues women of the past century. We'll be going deep, featuring tracks from the great early century trailblazers:  Mamie Smith, Trixie Smith, Ma Rainey, Sippie Wallace, and others. Plus, we'll hear from Ruthie Foster, Big Mama Thornton, Dinah Washington, and Varetta Dillard; all of this being the background to to last Saturday evening's Blues is a Woman performance at the Raven Theater in downtown Healdsburg. Our special guest on the show will be Pamela Rose, performer, author, and vocalist, who has toured nationally with her critically acclaimed show Wild Women of Song: Great Gal Composers of the Jazz Era. Pamela is part of the San Francisco ensemble Blues is a Woman along with Pat Wilder, Ruth Davies, Kristen Strom, Shani Johnson, Jennifer Jolly, and music director/pianist/vocalist Tammy Hall. Dave Stroud will be talking the 'pearls' of the blues with Pamela in a prerecorded interview. Join us.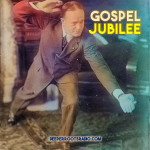 Saturday, Nov 23 @9am on KOWS
Gospel Jubilee
From the hills of Appalachia to the urban church pews of the East, North, South, and West…we've got camp meeting celebrations, old time religion, with biblical strains where voices raised above the fray brought solace to the masses. And speaking of voices, tune in for some of the very best gospel spanning bluegrass, tradition, soul, and black gospel from heaven's radio. The Davis Sisters, The Blind Boys of Alabama, Aretha, The Blue Sky Boys, and Ralph Stanley are on the docket alongside The Carter Family, John Fogerty and Willie and Bobbie Nelson. Some brand new Americana surfaces to keep the kettle warm in the kitchen…Friday mornings with a dash of Billy Sunday's crowd gatherings. It's a Sunday meeting on a Saturday morning here on Sonoma County Community Radio.
Coming Up 
Lookin' at Lefty (Frizzell)
Candy
Piedmont Style
Time and Age