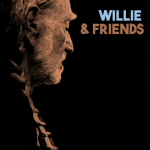 Thursday, January 27 @Midnite on KOWS
Willie & Friends
Willie Nelson's headed for the big nine-oh. Born during the Great Depression and raised by his grandparents, he wrote his first song at the age of seven and had his first band at the age of ten. From high school to the Air Force, then to his return home to Texas as a radio disc jockey, he was always in a band singing. In the 1950s he would write songs that would become country standards and we'll be sharing some of them with you in today's Deeper Roots, performed by Willie and his contemporaries. He endures just as his music does and the catalog is a legacy few parallel. We'll hear from The Little Willies, Waylon Jennings, Faron Young, Asleep at the Wheel, and at least a dozen others performing the songs of Willie Hugh Nelson. Tune in Thursday at midnight on KOWS.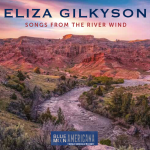 Thursday, January 27 @9am on KOWS
Blue Moon Americana – Episode 338
If last week's show was any indication, we're in for a tidal wave of new music this month…and this week proves the point that new releases will be blowing the cellar doors open. Drop by to hear new releases from Jana Pochop, Heather Sarona, Punch Brothers, Jeremy Ivey, and a whole lot more here on KOWS Community Radio. Our throwback entries are a blend of classic sounds from the Golden Age of Country Music including Elvis, Conway Twitty, Willie Nelson, Patsy Cline, and more favorites as we remind all of you out there that the KOWS antenna work continues while it's still possible to get us anytime and (virtually) anywhere on a number of different streaming platforms:  TuneIn, Radio.Garden, Radio Box, and kowsfm.com/listen where you can download our mobile app for free.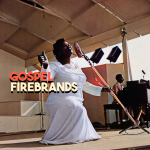 Friday, January 28  @9am on KOWS
Friday, January 28  @9pm  on KRJF
Gospel Firebrands
Classic pairings with some rocking gospel from Elvis, country and bluegrass classics, some sacred steel, tradition, and some of the richest black gospel performances from the past century, with the focus being on those performers who put the passion into the 'word'. The roots of rock, jazz, blues, and country are closer to the surface than you'd imagine and we're here to share it with you:  The Golden Gate Quartet, Willie and Bobbie Nelson, The Jordanaires, Nina Simone, and a couple dozen others here to celebrate and evangelize through great music.  Deeper Roots heads back through the church and barn doors from the past century where the power of music tells a story in all it's glory. Join us!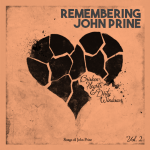 Saturday, January 29  @9am on KOWS
Remembering John Prine
In an encore episode from last October, we pay tribute to John Prine while celebrating the 75th year of his birth which came up on the calendar that week. One of the losses that reverberates among us all is the loss of John Prine to COVID in April, 2020, at the beginning of this long and painful pandemic. We're paying our tributes at the same time that a his label Oh Boy Records releases Broken Hearts and Dirty Windows, Volume 2, a collection of Prine covers that hits the marks and follows the first volume, released over ten years ago. Our show will feature a chronological look back at the legacy of this national treasure, a songwriter whose bite followed along on the arc of his storytelling that looked into matters of the human heart. We'll hear covers from Nanci Griffith, Yarn, and a few others but we'll follow the path along John's career in performances especially selected for a two hour journey of John's music.