No show playing on Deeper Roots or Blue Moon right now? Fill in with some 24×7 sounds through our streaming station Eclectic Spins! Visit the schedule here.
All times Pacific time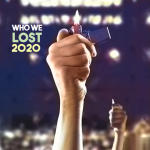 Thursday,  January 21 @Midnight on KOWS
Who We Lost 2020
It's hard to put into words the grief we have experienced over so many great performers lost this past year, including those who lost their battle to COVID-19. When assembling our annual list of tributes it became clear that no two hours would suffice so we'll be doing some abbreviated observations to make sure they're not forgotten. And we'll also be thanking those behind the scenes, the songwriters, the session folks, and we'll even have a short collection of British influencers who touched our lives with their talent. Tune in for a comprehensive and reflective show, our first Deeper Roots show of 2021, first broadcast on New Year's Day, this new year that is filled with so much promise. And it's likely that we can all agree that the bar couldn't have fallen much lower than it did last year.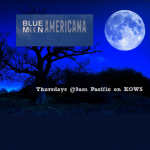 Thursday,  January 21 @9am on KOWS
Episode 288
Come on down! Let's celebrate why don't we? It's Sonoma County's only two hour show dedicated to Americana music. Week in and week out on Thursday mornings, join Dave Stroud for a dip into the warm waters of the Americana springs. This week's show features covers of Johnny Cash, duets featuring Johnny Cash, and some Johnny Cash solo favorites, all being in celebration of the The Man in Black and his contributions to Americana music as we know it. But we also have the new tracks! Brand new music from Lone Prairie, David Huckfelt, Hardened and Tempered, and over a dozen more all playing out on community radio show on KOWS, streaming to planet earth 24×7 on www.kowsfm.com/listen.  If you're in the neighborhood, you can tune in at 92.5 FM. And oh, by the way, how about sowing a little scratch our way. KOWS is all-volunteer non-profit community radio for Sonoma County and we survive (and have for going on 14 years) on member donations. Drop by the web site and check us out.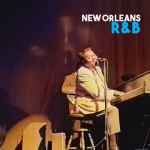 Friday,  January 22 @9am on KOWS
New Orleans R&B
We just can't get enough of this sound, a blend of sounds that cannot be pushed away with the urban renewal of auto-tune and electronic pasteurization. It's long history of inspiration whose roots are driven by centuries of influence, from Congo Square to Rampart Street, and beyond. Our show today returns to the humid southern climes at the mouth of the Mississippi for some of the very best of rhythm, from Cosimo Matassa's studios to the clubs that pepper the Crescent City on Bourbon Street. Popular rhythm and blues today from Nawlins inclues some Fats, Professor Longhair, Huey "Piano" Smith, Paul Gayen, Frankie Ford, and a couple dozen others giving us that signature percussive backbeat embellished by pounding piano. It's a Friday morning celebration here on Sonoma County Community radio.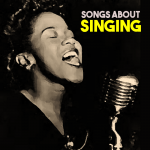 Friday,  January 22 @9am on KRJF
Songs About Singing
Sing it loud! It's a whole new year and our country can take heart without letting our guard down. We'll celebrate a fresh new start knowing that hard work lies ahead with a two hour show featuring the theme of 'singing'. Join Dave Stroud once more for a mixed bag; an eclectic blend of sounds from the past century featuring the likes of Ukulele Ike, Wingy Manone, The Cats & The Fiddle, John Sebastian, Cat Power, and a couple of dozen more, all belting out songs about the very act of singing. We'll take you down Memory Lane with old fashioned songs, simple songs of gospel and freedom, swinging low, singing high, and those joyful sing-alongs we've shared over the past century. That's right. It's theme time on this week's Deeper Roots show and we'd love to have you. Join in the festivities.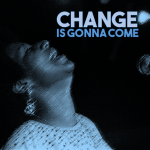 Saturday, January 23 @9am on KOWS
Wide Open Places
Positive vibes and sweet sounds in another eclectic free form show on Deeper Roots, first broadcast in the days after the 2020 election. Dave Stroud will take the opportunity this week to share some golden sounds, some classics and others that you may not know. They're the sounds from the deeper wells and the dusty digital archives of the past century. You'll hear some Gary US Bonds' best known and obscure tracks, gospel delicacies from The Gospel Tones and The Zion Travelers, new sounds and classic early tracks from Dion, and so, so much more in the show today as we give thanks for the decomposition of the torch bearers of racism and white supremacy that occupy the highest seats in the land. Change is gonna come and none too soon.