No Deeper Roots or Blue Moon Americana shows playing  right now? There's a 24×7 collection of free form music to keep you company, streaming on our sister station Eclectic Spins! Visit the schedule here.
All times Pacific time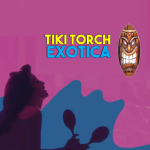 Thursday, June 17 @Midnight on KOWS
Tiki Torch Exotica
In a show first broadcast on KOWS late last year, Deeper Roots revisits a sidelight of America's music: Exotica. The music was a phenomenon mostly attributed to a popularity born of World War II; servicemen returning from the South Seas, Hawaii, and other Asian locales had been exposed to the music and culture. Post-war found two composers who nurtured this sudden boom of south sea influences: Les Baxter and Martin Denny, both releasing groundbreaking popular performances that were an instant success. Even though these two composers were among a small cast of characters, like any popular American music that showed legs on the charts, their sound led to copy-cats and variations on the theme that were too eclectic to pigeonhole and today's show will tap into a few of those nooks and crannies. It's all in good fun with wild and sensual sounds from the lounge of mid-century performers like Arthur Lyman, Yma Sumac, Peggy Lee, and 80 Drums Around the World. We'll also dig into some novel easy listening sounds from the deeper, dustier archives, retooled for a new generation by the Numero Group on their anthology called Technicolor Paradise, release in 2018. Join the rest of the castaways on our two hour tour this week on Sonoma County Community Radio.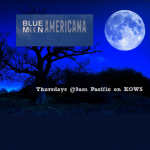 Thursday, June 17 @9am on KOWS
Episode 308
This week's show will unleash some new Americana flavored tracks from Kami Lyle and Joey Spampinato, Steven Graves, and Billy F. Gibbons while keeping up with more fresh nuggets from under that big Americana tent. Our vintage tracks this last Thursday of Spring will primarily focus on the music of Lucinda Williams who's had a battle of her own recently recovering from a stroke. She's been more than an institution or celebrity: she is one of those who inspired, influenced and in some ways defined Americana after her early work, in big part from her 1998 album Car Wheels on a Gravel Road. We'll share covers and performances that speak to us as we listen closely to the sounds around us. All of this and more from the Cherry Street Historic District of Santa Rosa on Sonoma County Community Radio. Thursday mornings are here in the form of a musical bake-off.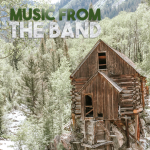 Friday, June 18 @9am on KOWS
Music From The Band
Americana fusion from the Canadian border to the rolling hills of Arkansas: roots music from a musical collective built on a foundation made up of many different legs: blues, rock, folk, Civil War stories, burnished antiques found alongside the two-lane highways of mid-century and tradition from the kitchen. Their songs were anchored by deeper roots. There are few that could speak musically to all of these and all of their connecting tissue, but The Band (Robbie Robertson, Rick Danko, Levon Helm, Richard Manuel and Garth Hudson) made it seem easy. From their early years as The Hawks backing Ronnie Hawkins to being the electric behind Bob Dylan's Judas performance in the UK, and then The Last Waltz. There were tragedies both light and heavy that foretold a demise as predictable as the appearance of Halley's Comet. Join us in a reflection of their music on a Friday morning in Sonoma County on KOWS Community Radio.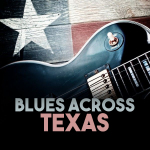 Friday, June 18 @9pm on KRJF 
Blues Across Texas
A collection of blues performers almost unparalleled. They grow 'em big down there and the sound of the blues is no different. From Lead Belly to Blind Lemon Jefferson to the Vaughan Brothers, you can't really capture the breadth and depth of the blues from the state of Texas in one sitting, so we're only going to do our very best in the show this morning on KOWS. Early blues from Ramblin' Thomas, Texas Alexander and Bessie Tucker will take us into the seminal country folk blues of Lightnin' Hopkins and Mance Lipscomb. While we're name-dropping, how about Bobby "Blue" Bland, T-Bone Walker, Johnny Winter, Albert Collins, Big Mama Thornton, and it doesn't stop there.  There's a heaping helping of Texas blues coming your way from the KOWS studios located in downtown Santa Rosa.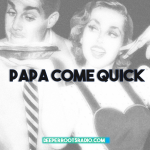 Saturday, June 19 @9am on KOWS
Papa Come Quick
In a show first broadcast during the early months of the pandemic last year, we'll be bringing you free form sounds from the Cherry Street Historic District of Santa Rosa, California. We've been doing this Deeper Roots thing for almost nine years and, if you're a regular, you'll know that Dave's always itching for a free form collection of sounds to complement the targeted shows that are featured weekly. This week we'll be rolling out some Bill Kirchen, Dave Van Ronk, Ricky Nelson, Annisteen Allen, and Ethel Merman…to name a few. Blues, country, doo wop, rhythm & blues, gospel, and jazz all bundled up for your late spring listening enjoyment while sequestered for health and safety. Tune in on your FM if you're local at 92.5 or stream us at kowsfm.com/listen.