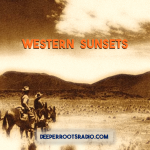 Friday, February 15 @9pm on KWTF
Western Sunsets
This week's show has us revisiting the Old Chisholm Trail and prairie passages that resemble all things that follow those romantic icons whose life on the range was less than what their songs usually embellish. In the western sunsets where John Lomax first went out in search of the 'cowboy song', we'll explore more enlightened performances from the silver screen to the deep folk traditions that have become so laminated with romance that it's hard to see the images beneath. This week's show will take us from Carl T. Sprague, the original cowboy crooner, to Johnny Horton, Fess Parker, Rex Allen, and Roy Rogers. The music is sometimes sappy (Tex Ritter's High Noon), sometimes light (Roy Rogers' My Chickashay Girl), and other times full of storytelling and history. So many performances to light up the evening sky…just before dusk…just before that ceiling of stars appears in the night sky. Songs of the west is our featured theme. Join us.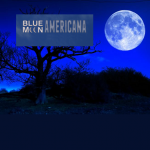 Thursday, February 21 @5am on KOWS
Blue Moon Americana – Episode 197
We'll celebrate the big tent today with sounds that cross a wide plain…from new tracks released this past week from Kim Lenz and Hayes Carll to a subtle celebration of Black History Month here on KWTF Community Radio. We'll hear classics from Josh White and Billie Holiday and we've also got some bright visionary pieces from Rhiannon Giddens, Ben Harper, and Galactic. And we'll catch our breath and lean on brand new tracks from the Vandoliers, Gregory Alan Isakov, and Josh Ritter.  So, lend us an ear. If you're a fan of Americana, you'll find it here fresh from our Sonoma County community radio studios in Santa Rosa.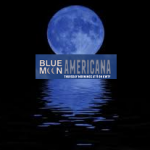 Thursday, February 21 @9am on KWTF
Blue Moon Americana – Episode 198
Steve Earle and the Dukes have a Guy Clark tribute album out on the horizon. Hayes Carll's latest collection of original songs just hit the ether. Rhiannon Giddens has joined a collective called Our Native Daughters. And there is a landslide selection of Americana out with the new year. This week we're reaching out to all corners: throwbacks from Cooke, Penniman, and McDaniel will pepper the show. We'll also be hearing a mix of Guy Clark songs ourselves in the latest installment, broadcast on Sonoma County Community Radio on Thursday mornings. Tune into the stream! kwtf.net/live will get you there.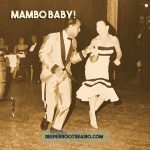 Friday, February 22 @9pm on KWTF
Mambo Baby!
Well, it might be a bit of a stretch, and it might have been a bit of a fad, but it also flavored the beverage. Mambo. A lively mix born of a Latin dance of Cuban descent in the 30s and  introduced by Perez Prado to an American audience in the 40s. It found it's way into the popular music culture from big band to jazz and R&B. This week's show samples some of the performances that were totally infected by its rhythm. We'll hear from Mickey Baker, Wynonie Harris, and Tiny Grimes on the R&B side as well as the bandleaders who brassed it up including Perez Prado, Desi Arnaz, and Xavier Cugat.
Saturday, February 22 @9am on KOWS
Country Songwriters
This week's Deeper Roots pays tribute to a collection of country songwriters who made an impact on the American musical art form, defining the tone and story that was told. We'll walk through nearly a hundred years of performances by the familiars: Emmylou Harris, Jim Reeves, Johnny Cash, and Ray Charles, all taking on the songs of A.P. Carter, Jimmie Rodgers, Merle Haggard, Hank Williams, and Cindy Walker. We'll also hear from Dolly, Willie, and Elvis on a cold and wet January Friday in West Sonoma County. Join Dave Stroud as he enters his seventh year hosting our two hour show live from the Sebastopol studios of KOWS Community Radio.
Coming Up In February/March
Hello Operator
Time's Getting Hard
Cajun Two Step
Deeper Charley Patton
Traditional Covers