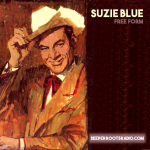 Thursday, January 24 @Midnight on KOWS
Suzie Blue (Free form)
Another Friday morning of sounds from the deeper wells, the archives of Americana, featuring the very best of early century pop, southern gospel, bluegrass, jazz, and swamp seasoned blues. Tune in at 9am for a fresh blend of performances that span the genres: Charles Sheffield to Ernest Tubb, The Dells to Mildred Bailey, and Jimmie Rodgers to John Prine. Dave Stroud will be sharing sounds from the Excello vaults, new Americana from recent years, classic gospel from The Soul Stirrers and the Southern Stars. You can only hear the variety and depth of selection on community radio. So be sure you listen in Friday mornings on KOWS and Friday evenings on KWTF.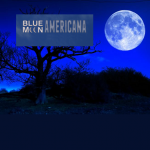 Thursday, January 24 @5am on KOWS
Blue Moon Americana – Episode 193
A long weekend approaches and we'll be celebrating with new sounds, including another tribute track from Maria Muldaur and her celebration of the music of the great Blu Lu Barker, brand new tracks from the Brother Brothers, Zoe Speaks, Mercury Rev (with Hope Sandoval), and so much more. Our vintage circle today includes Tom T. Hall and John Prine's songs about coal mining, Tom Waits poison pen letters, and straight-ahead Petty from Tom and The Heartbreakers. All this and a whole lot more on a Monday morning in Sonoma County on community radio.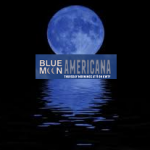 Thursday, January 24 @9am on KWTF
Blue Moon Americana – Episode 194
Saints and sinners. Abraham, Martin, and John. Interstate Gospel. Just a few of the threads we'll be covering in the show this morning on Sonoma County community radio. A wet January and a new year featuring what I can only call an explosion of new Americana sounds including tracks from Ryan Bingham, Steve Gunn, Lula Wiles, and Charley Crockett. We'll be pulling the covers off of song vintage bluegrass, country, and Joe Ely as well. All for you on a morning show from our studios in Santa Rosa, California….the Heart of the North Bay.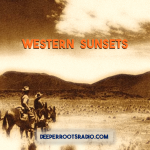 Friday, January 25 @9am on KOWS
Western Sunsets
This week's show has us revisiting the Old Chisholm Trail and prairie passages that resemble all things that follow those romantic icons whose life on the range was less than what their songs usually embellish. In the western sunsets where John Lomax first went out in search of the 'cowboy song', we'll explore more enlightened performances from the silver screen to the deep folk traditions that have become so laminated with romance that it's hard to see the images beneath. This week's show will take us from Carl T. Sprague, the original cowboy crooner, to Johnny Horton, Fess Parker, Rex Allen, and Roy Rogers. The music is sometimes sappy (Tex Ritter's High Noon), sometimes light (Roy Rogers' My Chickashay Girl), and other times full of storytelling and history. So many performances to light up the evening sky…just before dusk…just before that ceiling of stars appears in the night sky. Songs of the west is our featured theme for our last live show from the KOWS studios in downtown Sebastopol. Join us.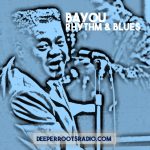 Friday, January 25 @9pm on KWTF
Bayou Rhythm & Blues
Back to the bayou once more. This time we keep our focus with laser precision on the rhythm and the blues swirling around in the stew that is Louisiana and the southern climes. You can look forward to some straight ahead blues from Katie Webster, B. B. King, and Lonesome Sundown as well as rhythm vocals from the likes of Art Neville, The Del-Chords, and Joe Richards. I'm telling you…you won't be hearing anything like it anywhere on Sonoma County radio. It's a down and dirty bayou collection including selections from the Ace UK archives, the Chess label, and includes some special treats from Little Richard, The Spiders, and King Karl.
Coming Up In January/February
Time's Getting Hard
Cajun Two Step
Mambo Baby!
Deeper Charley Patton