No show???  Try out our sister station Eclectic Spins! 24×7.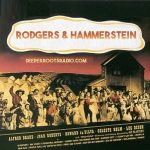 Friday, March 22 @9am on KOWS
Rodgers & Hammerstein
It's fun to cover the songwriters whether they be pop, country, blues, or in the wheelhouse of Broadway or Tin Pan Alley. This week, we drop by the sophisticated, cosmopolitan, and catchy sounds from the Great White Way. From Broadway to Hollywood, the music of Richard Rodgers and Oscar Hammerstein II left a cultural watermark on the psyche of middle America in the heart of the 20th Century. From The Sound of Music to Oklahoma!; from Carousel to The King and I and South Pacific, the songs that were featured in these musicals were totems to their time and place. And catchy, too. Tune in for a romp through some of the most popular performances written by two giants of screen and stage musicals.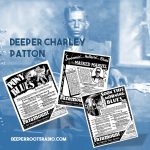 Friday, March 22 @9pm on KWTF
Deeper Charley Patton
This week we'll explore the music of the legendary Charley Patton. We'll be dipping our toes into the birth of the Delta blues featuring some classic tracks from the gravel-voiced masked wonder as well as some rich covers from contemporary performers. Listen in for music from Otis Taylor, David Johansen, Corey Harris, and Taj Mahal…just to drop a few names.  We'll also scratch the surface of Charley's career including some reflections from a master's thesis written by none other than the American musicologist and musician, John Fahey. Tune in Friday evening as we board ourselves a raft to roll down the waters in search of the rich and elusive legend of the Mississippi Delta blues that was Charley Patton. On KWTF Community Radio at 9pm Fridays, streaming at kwtf.net.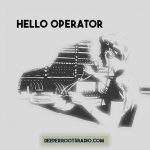 Saturday, March 23 @9am on KOWS
Hello Operator
Long before we were graced with the voices of SAM, Siri, or Alexa, and before we could carry our smart devices around like a wallet or clutch…there were the women and men who served us from behind the receiver: the telephone operator. Maybe they didn't have the answer to everything but they could connect us to about anyone anywhere in the world. But it usually cost more than we were willing to admit. This week's Deeper Roots show takes on the theme of the telephone operator, the long distance connector, and the person with a soul…and usually a quick hangup if there were not enough coins to drop in the pay phone. It was the penalty for human interaction I guess. We'll let Jorma, Johnny Otis, Wanda Jackson, and Eddie Floyd take us on a trip back to rotary dials and party lines in this week's episode, a rebroadcast from earlier this year.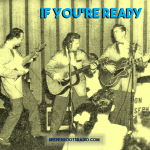 Thursday, March 28 @Midnite on KOWS
If You're Ready
Free form this morning, live from the studios in downtown Santa Rosa. Deeper Roots shares a rare mix of sounds including jug band sounds from Jim Kweskin, a new track from Maria Muldaur, The Ink Spots, Gal Holiday, and Pee Wee Crayton…oh what a mix. Dave hosts a unique blend of sounds each Friday morning and he'll be setting aside a playlist or two that scratches the surface of the Burnette clan including Johnny, Dorsey, Billy and Rocky including a wrap up of some tracks from the great Bay Area-based  Solid Smoke reissue from the early 80s of the Rock n' Roll Trio. Tune in for some Hash House Hattie and One Eyed Jacks, this Thursday morning at midnight.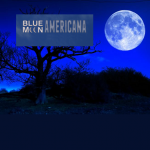 Thursday, March 28 @5am on KOWS
Blue Moon Americana – Episode 202
Blues in the house…and lots of new Americana to keep the breezes flowing. Tune in Thursday morning for new music that you may not hear elsewhere. If you're fond of new music and like the fresh blend that Americana brings to the party, then you'll want to hear the new tracks that we have from Ted Russell Kamp, Rosie Flores, Ian Noe, Chatham County Line, and Reed Foehl. But the underpinning today will come from the Delta. I'll be sharing some Howlin' Wolf, Little Walter, and Muddy Waters and, just to keep the blood simmering we'll hear from Slim Harpo and John Lee Hooker. All from under the big tent of Americana…always on Thursday…always on Sonoma County Community radio.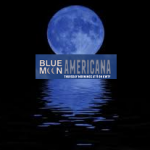 Thursday, March 28 @9am on KWTF
Blue Moon Americana – Episode 203
We'll be taking a trip down the road apiece for some throwback sounds from Amos Milburn and Merrill Moore (to name a few of the R&B and honky-tonk piano pounders, doo-wop live wires, and Americana greats of the past). But we'll also keep you abreast of some of the new tracks landing on our doorstep…as they do each week in the Thursday morning timeslot. New tracks will be featured from Ben Dickey, Tim O'Brien, Phil Lee, and Colin Linden and Luther Dickinson this morning so you should make sure to drop by our stream at kwtf.fm/live.  All coming to you once more from under that big top of Americana music…always on Thursday…always on Sonoma County Community radio.
Coming Up In March/April
Cajun Two Step
The Stax Label
Brothers In Harmony
Rock Bop and Roll