No show playing on Deeper Roots or Blue Moon right now? Fill in with some 24×7 sounds through our sister station Eclectic Spins!
Visit the schedule here.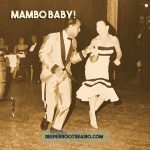 Thursday, February 27 @Midnite on KOWS
Mambo Baby!
Well, it might be a bit of a stretch, and it might have been a bit of a fad, but it also flavored the beverage. Mambo. A lively mix born of a Latin dance of Cuban descent in the 30s and introduced by Perez Prado to an American audience in the 40s. It found it's way into the popular music culture from big band to jazz and R&B. This week's show samples some of the performances that were totally infected by its rhythm. We'll hear from Mickey Baker, Wynonie Harris, and Tiny Grimes on the R&B side as well as the bandleaders who brassed it up including Perez Prado, Desi Arnaz, and Xavier Cugat.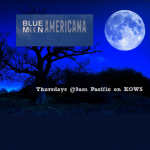 Thursday, February 27 @9am on KOWS
Episode 245
New sounds braised and simmered with vintage sounds every week on KOWS Community Radio. Thursday mornings means Americana curation with your host Dave Stroud. This week's new sounds include tracks from Logan Ledger, Nathan Stanley, Miss Tess, and The Wood Brothers. And for the right dose of vintage we've got some David Bromberg, Teddy Thompson, Dr. John Buddy Miller, and Jorma. It's a lineup that can only be matched by last Thursday morning and next Thursday morning if you're looking for just the right mix of your favorite Americana sounds. Tune and with your favorite morning libation.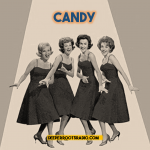 Thursday, February 28 @9am on KOWS
Candy
Yes, there's a theme this week and it's about as sweet a theme as you'll hear on Deeper Roots. It's not surprising there's a wealth of content to choose from given that it is one of the favorite attention- getters, no matter your age. Candy. Sweets. Whether that's a nickel, a penny, or a quarter a dose. Our favorites from the convenience aisle near the cash register, there to lure you. This week's show is not for the glucose intolerant as we walk the convenience aisle of 20th century pop, rhythm & blues, country, jazz, and vocal group odes to the sugar in all things, sweet and small, short and tall, and sticky with the syrup-sweet. We'll hear from The Strangeloves, Elvis, Lee Dorsey, Eddie Holland, Red Foley, and Barbie Gaye in our exploration of the sugar rush.
Friday, February 28 @9pm on KWTF
Shake That Thing
Gospel, Wynonie Harris, Muleskinner Blues, and Lady Soul. Fine Friday free form festivities coming your way on KOWS Community Radio, broadcasting live from the studios in downtown Santa Rosa, California. We've got Bobby Bare, The Boswell Sisters, Johnny Cash, David Lindley, and so much more that we're bursting. Every month or so Deeper Roots takes a break from themes, genres, tributes, and the sometimes studied look at the last century of America's music and kicks back in the musical easy chair, sharing a cross section of performances from some of the best artists and songwriters. Tune in for an uplifting selection this Friday evening.
Coming Up 
The Excello Label
Rhythm Rockin' Blues
International Women's Day