No show playing on Deeper Roots or Blue Moon right now? Fill in with some 24×7 sounds through our sister station Eclectic Spins!
Visit the schedule here.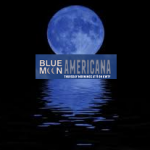 Thursday, June 20 @9am on KWTF
Blue Moon Americana – Episode 213
Always new Americana with a healthy dash of vintage sounds. This week's episode of Blue Moon features new tracks from Caleb Elliott, Southern Avenue, and Yarn. We'll also dip into some classic sounds from Arlo Guthrie, Aaron Neville, and John Hiatt. Tune in for our 'Week in Trump' and some local highlights that will make it certain that the waning days of Spring don't slip by too fast.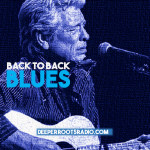 Friday, June 21 @9am on KOWS
Back to Back Blues
We revisit the blues with some pairings of old and new.  Join Dave Stroud for a selection of classic delta, Chicago, and folk blues from the likes of Robert Wilkins, Elmore James, Magic Slim, and Bukka White. The original classics pair up with updated versions from contemporaries like Sonny Landreth, Jeff Beck, The Allman Brothers, and Rory Block. Blues is the big muddy and the the tributaries flow through vast expanses of cleansing and clarifying. But, unlike those wide rivers like the Mississippi, the tributaries explode into new, deeper channels in the heart of the American landscape. Friday morning blues on KOWS radio. Streaming at freespeechnobull.com/listen.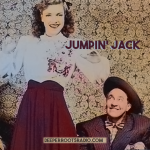 Friday, June 21 @9pm on KWTF
Jumpin' Jack (Free Form)
Free form provides our weekly exploration a wider berth in which to stretch our wings. And that's precisely why I take a free form journey every week or so on Deeper Roots. This week we'll be featuring at least two tracks from the great Ella Mae Morse, some R&B and Doo Wop from The Cardinals and Ruth Brown, a rare track you may never hear elsewhere featuring the late, great Dr. John, and selected tracks from John Prine, Nat King Cole, The Orlons, and a golden classic country favorite from George Jones. We're just scratching the surface as we sail through two hours of gospel, tradition, pop, rock, country, bluegrass (inhale), blues, and jazz. Don't miss this week's Friday stroll on Sonoma County Community Radio.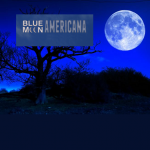 Thursday, June 27 @5am on KOWS
Blue Moon Americana – Episode 214
An interesting selection of Tex-Mex and Austin fried vintage Americana on Blue Moon this morning. Doug Sahm, Flaco, Freddy, and Augie join in the fun and, not to be lost in the mix, we'll have some Los Super Seven, Mavericks, and way-back-when selections form Ritchie Valens, Ray Barretto, and more. We'll certainly fill the airwaves with new sounds as well. The Small Glories, Keb' Mo', Heather Maloney, and Yarn will figure in our mix on a glorious Thursday morning in Sonoma County on KOWS Community Radio. Free Speech. No Bull.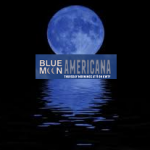 Thursday, June 27 @9am on KWTF
Blue Moon Americana – Episode 215
A sweeping collection of new releases hit the market over the past week and I'll be picking off a number: Western Stars from Bruce Springsteen, Turn Off the News from Lukas Nelson & The Promise of the Real, and some solid sounds from Nick Lowe, Chuck Mead, and Matt Costa. Vintage Americana includes Gillian Welch, Bob Dylan, Dr. John and Lucinda Williams. Join Dave Stroud (that's me) for a brash new collection of sounds from the roots sounds of Americana music. Coming to  you live from the KWTF studios in Santa Rosa, California.
Coming Up In June/July
Songs of Goffin & King
Hawaiian Steel Guitar Influence
Mac Wiseman Tribute