No show playing on Deeper Roots or Blue Moon right now? Fill in with some 24×7 sounds through our sister station Eclectic Spins!
Visit the schedule here.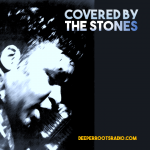 Thursday, Sept 26 @Midnite on KOWS
Covered by the Stones
It had to start somewhere. And it did. The music that inspired rock and roll also inspired the countless British Invasion groups that littered the charts beginning in the early-to-mid 60s. Mayall, The Yardbirds, and, of course, The Rolling Stones. The early years of the Stones found them playing covers of some of the great stateside R&B, blues, and soul classics. Our Deeper Roots show today  feasts on the originals (as did Jagger, Richard and company) and brings you the seminal sounds of Chuck Berry, Muddy Waters, Solomon Burke, Arthur Alexander, and a host of others in our tribute to the music that was a fusion of blues, R&B, and soul. Music that made rock and roll the world music phenomenon that it was to become. Tune into Community Radio on Fridays for roots music.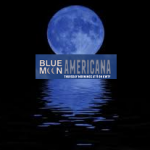 Thursday, Sept 26 @5am on KOWS
Thursday, Sept 26 @9am on KWTF
Blue Moon Americana – Episode 225
Tastes like fall in the air and a whole new group of releases are on the horizon as this year finds it's last 100 days approaching. Tune in for a collection of sounds, including some from a UK Americana legend who you may not have heard of. Geraint Watkins has a new album out and he doesn't disappoint. We'll pick a couple tracks off "Rush of Blood" and some throwback Geraint for you, right alongside new tracks from Helene Cronin, Beth Hart, and Neil Young. We'll have some Elvis, Mavericks, and vintage Neil Young in a Thursday morning collection of Americana sounds on Sonoma County Community Radio.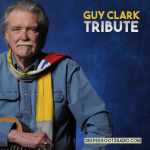 Friday, Sept 27 @9am on KOWS
Guy Clark Tribute
Songs that were personal. Vignettes about the real world. A study in memories but on a deeper level  where one wrestles the blood out of the words; and his were usually the simplest of words. Economy of words means a broader vision. That's what I think of when I think of Guy Clark's songs. From his sprawling narratives to the trapdoors he leaves you when he's finished, his music was a little slice of melodic nuance laced with words that mattered. Every one. This week's show won't beat around the bush; we'll just put them out there to reflect on and give a little bit of thanks that we have them. We'll hear from Emmylou Harris, Jerry Jeff Walker, Steve Earle, Vince Gill, and a few nuggets from Guy himself.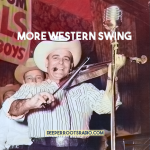 Friday, September 27 @9am on KWTF
More Western Swing
The home page of the Western Swing Society describes western swing as "a division of the American phenomenon known as jazz [fusing] elements of musical roots…including blues, Dixieland, ragtime, big band, country, pop, and breakdowns." That kind of explains why we revisit this genre so often here on Deeper Roots. What it has most in common with jazz is the use of improvisation; what it does try to do is to take things one step further: make it dance-able. The foot-tapping rhythm and the encouragement of participation drew audiences far and wide from the north, south, east and west. This week show meanders through some fun sounds including tracks Hank Penny, Milton Brown, Ocie Stockard, and (of course) Bob Wills. We'll have some tribute songs and old standards for you on Sonoma County community radio on our first show of Fall, 2019 on KWTF.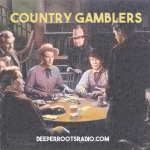 Saturday, Sept 28 @9am on KOWS
Country Gamblers
Gamblers, ramblers, casinos. Barstools, loaded dice, tumbling dice, poker hands, and the demon rum, and chance. Honky-tonks, Vegas, and craps…all for you on the country side. Join Dave Stroud for a high-falootin' time on Deeper Roots as the demon chance teams up with casino country in music. We'll walk the fine carpets of the Vegas casino as well as the sawdust floors of the country bar with performances by Buck Owens, Tex Williams, The Country Gentleman, and Jimmie Dolan. We're heading out west to pay a little bit of an homage to the gaming side of the stories this week on Community Radio for Sonoma County. Hope you can join in.
Coming Up
Lookin' at Lefty (Frizzell)
Party in the House
The Excello Label
Elvis #1 Covers