No show playing on Deeper Roots or Blue Moon right now? Fill in with some 24×7 sounds through our sister station Eclectic Spins!
Visit the schedule here.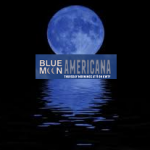 Thursday, May 28 @9am on KOWS
Episode 257
On this day in 1957, National League owners gave permission for the Brooklyn Dodgers and New York Giants to move to Los Angeles and San Francisco. Thought it uplifting to hear something about the national pastime today since there's been no 'take me out to the ballgame' echoing anywhere this Spring. Americana music, however, has been ringing across our airwaves here at KOWS radio. New music this week from Sara Evans, The Jayhawks, Lizanne Knott, and Steve Forbert will pique the ears with musical pleasantries. We're also going to hear some throwback sounds from Commander Cody, Dolly Parton, Daniel Romano, and Peter Case because the well is overflowing with Americana branded singers, songwriters, musicians, and poets on Blue Moon Americana every Thursday morning at 9am Pacific. Join us.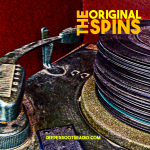 Friday, May 29 @9am on KOWS
The Original Spins
Deeper Roots this week digs into popular culture in the late 20th century…not so much the deeper aspect, but certainly the roots aspect. The big hits can often be traced back to the originals…sometimes in the same year, sometimes many decades before. We'll be spinning up 'the originals' this week on our community radio show. We'll take a peek at the hits and share the full blown hits including tracks from Barbie Gaye, Richard Berry, Bessie Banks, and Gloria Jones. You'll hear the originals of James Brown's "I Got You", Soft Cell's "Tainted Love", Bill Haley's "Rock Around the Clock", and a couple dozen more.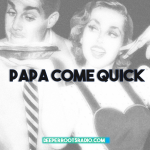 Friday, May 29 @9pm on KWTF
Papa Come Quick
Friday morning free form sounds from the Cherry Street Historic District of Santa Rosa, California. We've been doing this Deeper Roots thing for almost nine years and, if you're a regular, you'll know that Dave's always itching for a free form collection of sounds to complement the targeted shows that are featured weekly. This week we'll be rolling out some Bill Kirchen, Dave Van Ronk, Ricky Nelson, Annisteen Allen, and Ethel Merman…to name a few. Blues, country, doo wop, rhythm & blues, gospel, and jazz all bundled up for your late spring listening enjoyment while sequestered for health and safety. Tune in on your FM if you're local at 92.3 or stream us at kwtf.net/live.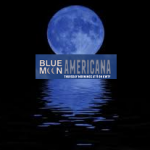 Thursday, June 4 @9am on KOWS
Episode 258
Sonoma County's had an early heat spell that's forced many of us to cheat on shelter-in-place. While there are signs that many are loosening their attitudes, it's clear that the virus has not as hospitalizations are on the uptick. What we do each Thursday is try on something new in Americana while showing reverence for the music of the past. This week, we get a sneak peak at a track from the new release pulled from the 70s. Neil Young's Homegrown will be released this month so we'll take some time to celebrate this transplanted Canadian rocker's legacy. We'll also hear new tracks from Andrea & Mud, Kathleen Edwards, Sara Evans, and Michaela Anne. Join us every Thursday morning in the 9 Pacific slot for Blue Moon Americana on KOWS Community Radio. If you're in the neighborhood, check us out at 92.5 FM.