No show playing on Deeper Roots or Blue Moon right now? Fill in with some 24×7 sounds through our sister station Eclectic Spins!
Visit the schedule here.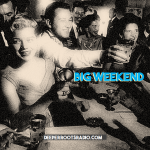 Thursday, April 9 @Midnite on KOWS
Big Weekend
If we can't party in person, why not make it a virtual one. Join Dave Stroud for some community radio shenanigans on Friday mornings on KOWS (or Friday evenings on KWTF) as he celebrates a century of America's music. This week's another free form romp with a vibrant (and sometimes raucous) collection of sounds. He's got songs about weekends, the quest for love, the middle child, and moving on with NRBQ, k.d. lang, Daniel Romano, Bobby Moore, and The Jive Five…all for you. From mid-century classic country to sixties R&B and soul to honker and some classic Richard Berry.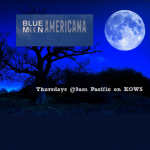 Thursday, April 9 @9am on KOWS
John Prine Remembered
Tune into KOWS radio Thursday morning for a Blue Moon Americana special. Remembering John Prine this morning with a retrospective. No interruptions, no talk. We'll let John Prine's music do the talking. The Country Music Hall of Fame's CEO Kyle Young put it this way: "Made from a mold now broken, John Prine was a walking, grinning argument for human beings as a pretty good species,. In John's songs, humor and heartache dance together like Fred Astaire and Ginger Rogers. His words and melodies draw chuckles and blood, and tears of sorrow and redemption, all leading to truths widely known but never before articulated. John's mind was a treasure chest, open to us all. We mourn his passing, even as we hold the treasure."  Indeed, he was a national treasure who left something very special for all of us to treasure. May John rest in peace.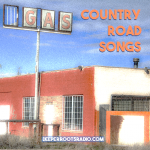 Friday, April 10 @9am on KOWS
Country Road Songs
A while back we explored road songs in the genres of blues and tradition. This week's show complements the theme with a country flavor. Songs of the lonesome road, the lost highway, the wrong highway taken, as well as hitting the road with those classic country kings of the road and highway queens. We'll hear some early Waylon Jennings, bluegrass from Bill Monroe, trucker laments from Red Simpson, and a tribute to the Carters on the Road to Kaintuck. We've battened down the hatches, closed shop, and are practicing social distancing as if our lives (and those of our neighbors) depended on it. Join Dave Stroud on a KOWS Friday morning remote production of Deeper Roots.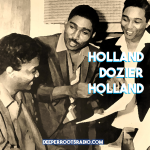 Friday, April 10 @9pm on KWTF
Holland Dozier Holland
Deeper Roots explores the motor city soul sounds of Motown, paying our respects to the incredible songwriting team who defined the Hitsville, USA sound in the mid-sixties: brothers Eddie and Brian Holland, along with Lamont Dozier. The goods were delivered. The brassy, bass-driven rhythm and targeted stories of the heart stand alongside virtually any songwriting team of the century. Fact: this songwriting team wrote ten of the twelve #1 songs of The Supremes and were an institution alongside the music of The Funk Brothers. We'll hear from Martha & The Vandellas, The Four Tops, Marvin Gaye, and a host of others this Friday morning while we're tucked into our homes, waiting out the storm. Tune in and add a little bit of soul to your day.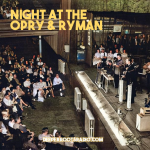 Saturday, April 11 @9am on KOWS
Night at the Opry & Ryman
All live recordings this week, all from the Grand Ole Opry and the Ryman Auditorium. From its early years in a modest Insurance Building as the WSM Barn Dance, the Grand Ole Opry, for all its staid tradition, has become the capitol of country music. Selectively provincial from early on, it brought together country, gospel, and bluegrass radio listeners well into the Golden Age of Country. Deeper Roots digs into the dusty digital archives for recordings from those times in this week's show plus brings you some new sounds that have grown from the early seeds sown by Uncle Dave Macon, Roy Acuff and George Hay. We've got Bill Monroe, Hank Williams, and the Oak Ridge Quartet filling time alongside the Old Crow Medicine Show and Rhonda Vincent.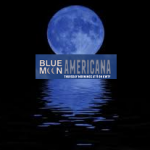 Thursday, April 16 @9am on KOWS
Episode 251
Blue Moon Americana is here to brighten your day…in the best way we know how and that's through new Americana sounds blended with care with those vintage classics. April's going to be a long month as we hunker down being mindful of our fellow man. This week's show features new tracks from David Bromberg, Sarah Peacock, Mapache, and Lilly Hiatt. We'll also be featuring new tracks from Brandy Clark and The Revenue Man. Our vintage lot includes a couple of pieces from John Prine who we're pulling for with everything we've got…and taking on some Dale Hawkins, Nappy Brown and Bo Diddley. Let's not let our guards down. Tune into community radio Thursday mornings at 9am.
Coming Up 
Girl Group Classics
The Flair Label
More Murder Ballads
Heard it First