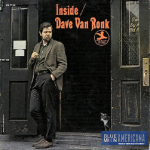 Saturday May 21 @3am on KOWS
Blue Moon Americana – Episode 354
It's May and there is a boatload of new releases to consider as we move into a season of temperate weather and the start of music festivals. So much to celebrate with everything going on in the world. We'll be hearing new tracks from Richie Furay, Chloe Kimes, Wilco, and Michael McDermott alongside about a dozen others on a Thursday morning in Sonoma County. Vintage tracks take on a folkie bent with songs of protest, country classics, and bluegrass mountain tracks as we feature the likes of Dave Van Ronk, Johnny Cash, Pete Seeger and Marc Ribot. Our FM signal continues to dodge us as technical issues at the site have held up the broadcast signal from reaching our favorite audience. The next push will be May 22 so do not despair. We're almost there!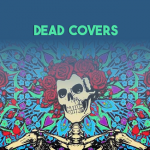 Saturday May 21 @9am on KOWS
Dead Covers
Let's have ourselves a natural ball. We've done shows whose themes include traditional covers done by The Grateful Dead as well as paying tribute to the songwriting talents of Robert Hunter. We're truckin' down one more alley of dead themes in today's show: covers of Grateful Dead songs done by others. And what a lineup we have for you this bright Saturday morning, celebrating springtime in Sonoma County. We've got Jorma, Jimmy Buffet, Graham Parker, Joan Osborne, Levon Helm and Bruce Hornsby queued up for you as we celebrate the return of the FM signal for Community Radio in West Sonoma County. That's right! The rest of the world gets to share Sonoma County with….uh, Sonoma County, as the streaming returns to sharing the stage on a Community Radio signal that runs 24×7. Deeper Roots will celebrate with a New Speedway Boogie, honoring the new FM signal and raising a glass or Ripple with Uncle John's Band. Tune us in.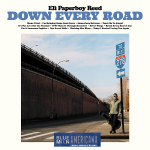 Thursday May 26 @9am on KOWS
Saturday May 28 @3am on KOWS
Blue Moon Americana – Episode 355
We'll be sharing new tracks with you this morning including some fine selections from G. Love, Drive-By Truckers, Colin Hay and Eli Paperboy Reed as we move into the warmer months. Summer is just around the corner and we'll be embracing it with vintage tracks from Bill Kirchen, Don Gibson, Roger Miller and Marty Robbins…that's right…some real vintage stuff. Dave will also be throwing in a Jack Guthrie classic for the ages to entice you to listen in on KOWS Community Radio where we can reliably celebrate 92.5-LP FM with a stronger and more reliable signal here in Sonoma County. Join if for a little bit of Community joy this Thursday morning.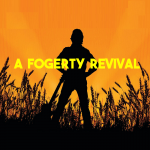 Friday May 27 @9pm on KRJF
A Fogerty Revival
We make a big tip of the hat to an institutional…who turns 77 years old this coming week. John Cameron Fogerty grew up in these parts, growing up in El Cerrito to a second grade teacher and linotype operator for the Berkeley Gazette. He was a part-time Army reservist who, after completing his gig in 1968, formed a band with brother Tom called The Golliwogs and then, eventually, Creedence Clearwater. A talented songwriter clearly influenced by the core elements of gospel, bluegrass, rhythm and blues, country, and (certainly) rock 'n roll, John's catalog of music, his distinctive vocals, and driving melodies are immediately recognizable, if not for Doug Clifford's percussive direction, then for the rhythm and twang that took a Northern California ensemble sound into the mossy swamps and humid climes of the deeper South. Through a messy transition to his solo career to his late career recognition, John Fogerty is a legend and our show today takes some time to reflect…with music from contemporaries, solo efforts new and old, and most certainly a collection of Creedence classics. Tune in.
Saturday May 28 @9am on KOWS
Art Rupe Tribute
The story of R&B, gospel, and early rock were embellished by many performers, artists, and personalities. The early influencers behind the scenes also included people like Art Rupe, a native of Pittsburg who lept into the entertainment industry with both feet after the Second World War, co-founding a small West Coast label called Juke Box Records in 1944. Breaking away from his partners, he would later form a label of his own: Specialty Records. His keen ear for what he termed the "secret [that] lay in a big band sound with a churchy feel" was spot on. Specifically, he took the stigma out of the 'race' of 'race records' of the day and targeted larger audiences. There were dozens of performers that came from the Specialty stable, chief among them being Roy Milton, Percy Mayfield, Sam Cooke and, of course, Little Richard Penniman. Art Rupe passed away this month at the age of 104 and we'll be sharing the early-to-mid-century classic pieces from a cross-section of Specialty performers that spanned the gospel, R&B and rock genres that Art helped bring into the mainstream.