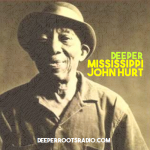 Saturday, May 26 @9am on KOWS
Deeper Mississippi John Hurt
Join us as we peer into the music of Mississippi John Hurt, performed by contemporary artists with some bits and pieces of his own music. We'll also feature some fragments from the original interview conducted by Tom Hoskins in 1963 after some simple sleuthing, in the town of Avalon not far from Hurt's boyhood home of Teoc, Mississippi. The story of his rediscovery after the sixties folk revival (and Harry Smith's original Anthology of American Folk Music) is legend. Sit back on a Friday morning and listen in for some of the great music of the minstrel from Teoc.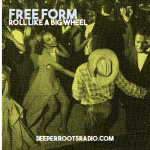 Monday, May 28 @Midnight on KOWS
Free Form – Roll Like a Big Wheel
We mix it up once again. Nothing like ending the week on a high note, a low note, and just the right mix of jazz, pop, rock, country, bluegrass, and R&B. You know it won't stop there because if it's one thing we do well is find all that is good in between the boards. Join Dave Stroud for music featuring tracks from The Boswell Sisters, Red Foley, Julia Lee, The Prisonaires, Mose Allison, and John Prine. Midnight madness in West County … where we say farewell to the weekend and stream our hearts out!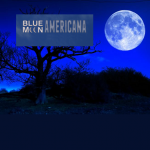 Thursday, May 31 @5am on KOWS
Episode 161
John Prine, Kelly Willis, Ry Cooder, and Dave Alvin headline the new sounds we'll be sharing on this Blue Moon morning here in Sonoma County. And frankly, that's barely scratching the surface. Throwbacks today are of the classic variety including performers like Roger Miller, Hank Cochran, and Patsy Cline. I've also got an extra helping of John Prine so that we all keep our heads down to earth and not too high up in the clouds.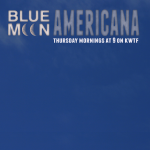 Thursday, May 31 @9am on KWTF
Episode 162
We'll be celebrating the release of Ry Cooder's latest, The Prodigal Son, with new tracks and nuggets from his past (of which there are many). I'm also including new tracks from Kara Granger, Dave Alvin, The Record Company, and The Mulligan Brothers as we roll into another brutal week for our delicate democracy. You don't know how delicate it can be until true authoritarianism takes hold. The Tillers' Migrant's Lament, Freddy Fender, and John Prine will round things out this morning. Vote like you've never voted before.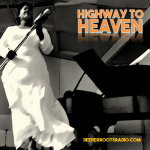 Friday, June 1 @9am on KOWS
Highway to Heaven
The first of two gospel Friday mornings coming up on Deeper Roots in June. This week, we'll follow a 'heavenly' theme. The Christian vision of afterlife's reward is expressed in music on a Friday morning in West County (of all places). There will be country and black gospel sounds emanating from the UMC in downtown Sebastopol on KOWS radio as we share performances about heaven including the electric voices of Marion Williams and Marie Knight; the rocking celebration of the good book from Sister Rosetta and Brother Claude Ely; and country gospel enlightenment from Willie and Bobbie Nelson. This one is worth the wait and worth it's weight in heavenly gold. Tune in!
Friday, June 1 @9pm on KWTF
The Naughty Blues
For goodness sakes! We're going to toss aside our puritan ethics and look towards the sideways glances and double entendres for our inspiration this week on Deeper Roots. Songs about Sam The Hot Dog Man, keyholes, sugar bowls, poodles, jockeys, and lemons…all subjects that find their way in and around the blues in an auspiciously direct route to the heart of the matter. We've got the naughty blues today…songs that will encourage a blush or two…or three. We've got The Swallows, Lil Johnson, Emma Barrett, Tampa Red, and a host of other blues greats on a Sonoma County spring morning. Be sure to tune in and find your own blush point…
Coming Up In  June/July
Dylan and the Gospel
Women of 60s Southern Soul
Carl Sandburg's Songbag Pt 1
Lonely Avenue
100 Years Ago in Song
Answer Songs