No show playing on Deeper Roots or Blue Moon right now? Fill in with some 24×7 sounds through our sister station Eclectic Spins!
Visit the schedule here.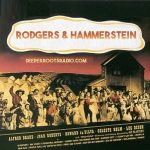 Thursday, April 25 @Midnight on KOWS
Rodgers & Hammerstein
It's fun to cover the songwriters whether they be pop, country, blues, or in the wheelhouse of Broadway or Tin Pan Alley. This week, we drop by the sophisticated, cosmopolitan, and catchy sounds from the Great White Way. From Broadway to Hollywood, the music of Richard Rodgers and Oscar Hammerstein II left a cultural watermark on the psyche of middle America in the heart of the 20th Century. From The Sound of Music to Oklahoma!; from Carousel to The King and I and South Pacific, the songs that were featured in these musicals were totems to their time and place. And catchy, too. Tune in for a romp through some of the most popular performances written by two giants of screen and stage musicals.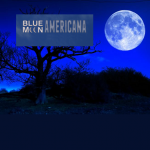 Thursday, April 25 @5am on KOWS
Blue Moon Americana – Episode 206
Join Dave Stroud for another glorious spring morning celebration of new and vintage Americana on Sonoma County Community Radio. This week, just the right blend of the new and the old with Junior Brown, The Secret Sisters, and John Craigie's latest. We'll also hear new sounds from The Lumineers, Adam Carroll and Shovels & Rope.  Throwback sounds are part of the mix as well.  Tune in for Ricky Skaggs, George Jones, John Fogerty, and an obscure little pairing of Merle Haggard and Clint Eastwood from 1980.  Pushing the envelope but making sure we've got some Hank Williams classics to keep things on the Americana track. Our music bed this week will feature Roy Clark and Joe Pass as they make magic with Hank's music. All this and more from Blue Moon Americana on a Thursday morning in Sonoma County. Hope you can drop in.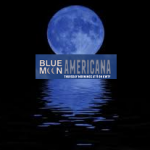 Thursday, April 25 @9am on KWTF
Blue Moon Americana – Episode 207
A little bit of Springsteen entertains our muse in today's show on Community Radio for Sonoma County. Covers, originals, and duets featuring the songwriting of the pride of the New Jersey shore. We'll hear from John Fogerty, Johnny Cash, The Mavericks, and Robert Gordon to fill our vintage background. We'll also be putting some new sounds out into the FM world with The Boxmasters, Mandolin Orange, and Will Kimbrough. The show will be a prerecorded one this week but that shouldn't affect our Americana sensibilities. We've been 'waiting on a sunny day' here in Sonoma County for quite a while and we've finally found it in spades. Green hills, rushing creeks, and bright blue skies to set the stage for the best in Americana music. Tune in.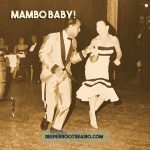 Friday, April 26 @9am on KOWS
Mambo Baby!
Dave's on a well-deserved break for a couple of weeks and we're rolling out a show from earlier this year. Mambo. A lively mix born of a Latin dance of Cuban descent in the 30s and introduced by Perez Prado to an American audience in the 40s. It found it's way into the popular music culture from big band to jazz and R&B. This week's show samples some of the performances that were totally infected by its rhythm. We'll hear from Mickey Baker, Wynonie Harris, and Tiny Grimes on the R&B side as well as the bandleaders who brassed it up including Perez Prado, Desi Arnaz, and Xavier Cugat.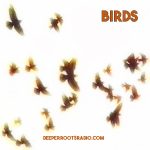 Friday, April 26 @9pm on KWTF
Friday, May 1 @9pm on KWTF
Birds
For the birds, about the birds, and don't you know that we'll be wingin' it on Deeper Roots….literally and figuratively. Our theme this week celebrates these descendants of prehistoric times and  we'll celebrate with flights of music and lyrics by all of the best including stories of robins, blackbirds, bluebirds, mockingbirds, and whipporwills.  Tune in for music from LIttle Jimmy Dickens, Buffalo Springfield, Bill Monroe, and The Handsome Family on a Sonoma County Community radio morning that promises the brightest and warmest of the year so far. What better way to enjoy a Friday evening.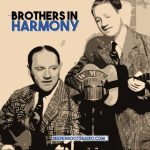 Saturday, April 27 @9am on KOWS
Brothers in Harmony
Harmony. That blend of knowing how the instruments and vocals will reverberate against each other…and the Delmore Brothers introduced the tightest of harmonies combining the early sentiments of gospel, folk, and blues, becoming, in their time, the most popular act on the Grand Ole Opry. The Louvin Brothers were blessed with not only pure complementing vocal chops but an innate sense of timing. Others, like the Osbornes, the Stanleys, and the Monroes took the Appalachian folk sound of what would become bluegrass to another level, using their kinship as a vault that would surpass others whose symbiotic relationships would often lack the requisite DNA (not to mention timing). Deeper Roots explores a number of performers who leveraged that DNA to set themselves apart from others on the stage. It's sibling country harmony this week on Sonoma County Community Radio. Join in the fun!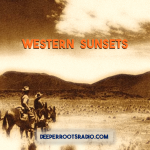 Friday, May 1 @9am on KOWS
Western Sunsets
Another week on hiatus, we've got an encore presentation from earlier this year, revisiting the Old Chisholm Trail and prairie passages that resemble all things that follow those romantic icons whose life on the range was less than what their songs usually embellish. In the western sunsets where John Lomax first went out in search of the 'cowboy song', we'll explore more enlightened performances from the silver screen to the deep folk traditions that have become so laminated with romance that it's hard to see the images beneath. This week's show will take us from Carl T. Sprague, the original cowboy crooner, to Johnny Horton, Fess Parker, Rex Allen, and Roy Rogers. The music is sometimes sappy (Rick Nelson's My Rifle, My Pony, and Me), sometimes light (Roy Rogers' My Chickashay Girl), and other times full of storytelling and history. So many performances to light up the evening sky…just before dusk…just before that ceiling of stars appears in the night sky. Join us for our first live show from our new KOWS studios in downtown Santa Rosa.
Coming Up In April/May
Free Form
Top 10s from 1954
Guns & Prayers
At the Jazz Club