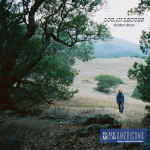 Saturday, September 23 @3am on KOWS
Episode 424
We've got new tracks this morning, that are bound to have you tapping your feet if not having you roll out of the sack. Slim Jim Phantom teams up with Linda Gail Lewis for some hillbilly boogie digging their way out of hell. That's not all of course as we turn to Charlie Mars, Hiss Golden Messenger and a run of new (and throwback) tracks from Logan Ledger. Speaking of throwbacks, we'll send out a lifeline to the past for some Jackson Browne, Jimmy Reed, Elvis and Tom Petty as this week's show brings us a rich tapestry of Americana…just like we do every Thursday morning and in the wee hours of Saturday here on Sonoma County Community Radio. Join Dave Stroud at 9 Pacific; whether you're across the country or across the planet, Americana music is the influenced and influential sound that keeps the blood pumping and the common sense centered.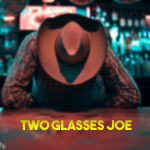 Saturday, September 23 @9am on KOWS
Two Glasses Joe
We're heading on over to the Alibi Room, or Red's Recovery Room, or whatever your local watering hole might be named and we'll be doing so with the idea that the hair of the dog is what's in order this Friday morning, recalling if we can the previous night's bar hop celebrating country music's favorite songs of cigareets, whiskey and wild wild women. Songs about whiskey and the glasses on the bar where stories and faces go from long to bright as the jukebox fires up. We'll hear some classic songs from Webb Pierce, George Jones, Roger Miller and Merle Haggard alongside some contemporary sounds from the late Bill Staines, Chris Stapleton, and Dale Watson, all celebrating Johnnie Walker, Jim Beam, and Maker's Mark…alongside a little bit of scotch and rye…neat or on the rocks. The honky tonk joints we'll visit will likely have sawdust on the floor and a well-worn bar. Tune for the very best from the past century with your host, Dave Stroud, on KOWS Community Radio.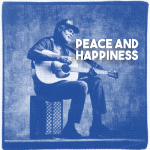 Thursday, September 28 @Midnite on KOWS
Peace and Happiness
We've got ourselves a blend of free form sounds from the Deeper Roots archives of 2022 featuring themes of midnight runs, trains, and happiness spiced with instrumental punch. Tune in on a Friday morning on KOWS Community Radio for some oddball tunes from John D. Loudermilk, Bob Gibson, and Chip Taylor and The New Ukrainians. We're already halfway through the month and we'll find ourselves with a brighter eclectic blend of sounds from the past century. The antenna is installed and now the volunteers who pedal the wheels to churn those dynamos will soon have our signal spreading it's joy throughout the county. Go volunteers!!
Tune in why don't you…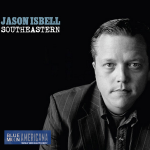 Thursday, September 28 @9am on KOWS
Saturday, September 30 @3am on KOWS
Episode 425
It's not just about dusty highways and rural landscapes; it's a celebration of the evolving cultural mosaic that is Americana.  That's right, every Thursday morning we deliver the goods here on KOWS bringing you a blend of singer/songwriter gems, contemporary indie-folk, roots rock and alt-country. Blue Moon showcases the genre's incredible range and you'll find songs that explore themes of love and longing, but also those that tackle social issues, diversity, and the ever-changing American identity.  We'll dive in with some vintage tracks from Jason Isbell, Elvis, Iron & Wine and Robbie Fulks over the two hours which will also feature over a dozen artists that are part of our weekly discovery. Van Morrison has a new cover out there this week and we'll also share some Jonah Tolchin and Carolyn Sills Combo alongside The Lowlies and Hiss Golden Messenger. Tune in Thursday mornings at 9 Pacific for all of the best out there on our first show of Autumn 2023. Stay healthy and safe out there!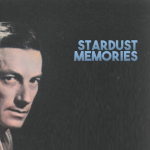 Saturday, September 30 @9am on KOWS
Stardust Memories
Time to revisit a songwriter from the 20th century whose influence is still felt today. Notwithstanding his unworldly talent for melodies, Hoagy Carmichael left a legacy of the smart alec piano player in the corner, reflecting on all that was around him, composing several hundred songs including fifty that achieved hit-record status during his long career. From his 1927 recording that introduced Stardust to later Hollywood songs that stood the test of time, including Ray Charles' Georgia On My Mind or Willie Nelson's Stardust, his songwriting was only matched by his personality, lowdown and smooth, able to sell his songs to lyricists, music publishers, film producers, and promoting them to the public via microphones on stage and in mass media. We'll spend a couple hours with his music…from Paul Whiteman to The Brother Brothers, here on Sonoma County Community Radio. Hope you can join us.