No show playing on Deeper Roots or Blue Moon right now? Fill in with some 24×7 sounds through our sister station Eclectic Spins!
Visit the schedule here.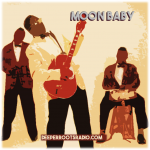 Thursday, Oct 24 @Midnite on KOWS
Moon Baby
A laid back Thursday midnight morning in store as we celebrate a century of America's music with classics from every corner. Dave Stroud hosts with a potpourri of doo wop, gospel, rock, R&B, soul, and country wrapped up just for Deeper Roots listeners out there. We'll be hearing from Johnny Cash, The Ravens, Mike Farris, (more than one) Bo Diddley, and The Neville Brothers as we watch the trees turn their late summer umber under warm Sonoma County September skies. Tune in for the very best, including The Living Sisters and The Andrews Sisters, side by side, this one time. Only on Community Radio because all other $$$ stations fail to play with heart.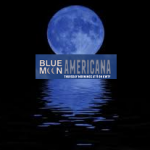 Thursday, Oct 24 @5am on KOWS
Thursday, Oct 24 @9am on KWTF
Blue Moon Americana – Episode 229
New music this week includes tracks from the Old Crow Medicine Show (live at the Ryman), Dylan LeBlanc, Dallas Burrow, and Anna Nalick. The morning coffee never tasted so good as we dig into the country song topic of misery with throwbacks that include Bob Wills, Wayne Hancock, Hank Williams, and Ferlin Husky. We'll also throw in, for good measure, some sounds from The Johnny Otis Rhythm & Blues Caravan and Barrett Strong. Thursday morning Americana sounds for the sunrise and morning libations on Community Radio for Sonoma County and all of the North Bay. Tune in for your share.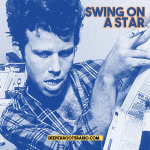 Friday, Oct 25 @9am on KOWS
Swing on a Star
We've got an eclectic collection of sounds today as we take on yet another free form collection of soul, folk, doo wop, R&B, country, blues, and Americana on Deeper Roots. Listen in as we spend time with Billy Ward & The Dominoes, Etta James, Tom Waits, The Harlan County Four, and Buck Owens. The show features mini-themes of Sonoma County, Bakersfield, and birthdays….nothing too political, nothing to lovey dovey…just a collection of fun sounds from some recent Americana talents and some legends, all for you, all on KOWS Community Radio this week, streaming to the world on www.freespeechnobull.com.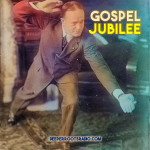 Friday, Oct 25 @9pm on KWTF
Gospel Jubilee
From the hills of Appalachia to the urban church pews of the East, North, South, and West…we've got camp meeting celebrations, old time religion, with biblical strains where voices raised above the fray brought solace to the masses. And speaking of voices, tune in for some of the very best gospel spanning bluegrass, tradition, soul, and black gospel from heaven's radio. The Davis Sisters, The Blind Boys of Alabama, Aretha, The Blue Sky Boys, and Ralph Stanley are on the docket alongside The Carter Family, John Fogerty and Willie and Bobbie Nelson. Some brand new Americana surfaces to keep the kettle warm in the kitchen…Friday mornings with a dash of Billy Sunday's crowd gatherings. It's a Sunday meeting on a Friday evening here on Sonoma County Community Radio.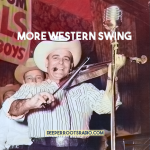 Saturday, Oct 26 @9am on KOWS
More Western Swing
The home page of the Western Swing Society describes western swing as "a division of the American phenomenon known as jazz [fusing] elements of musical roots…including blues, Dixieland, ragtime, big band, country, pop, and breakdowns." That kind of explains why we revisit this genre so often here on Deeper Roots. What it has most in common with jazz is the use of improvisation; what it does try to do is to take things one step further: make it dance-able. The foot-tapping rhythm and the encouragement of participation drew audiences far and wide from the north, south, east and west. This week show meanders through some fun sounds including tracks Hank Penny, Milton Brown, Ocie Stockard, and (of course) Bob Wills. We'll have some tribute songs and old standards for you on Sonoma County community radio.
Coming Up 
Lookin' at Lefty (Frizzell)
Party in the House
Time and Age