No show playing on Deeper Roots or Blue Moon right now? Fill in with some 24×7 sounds through our sister station Eclectic Spins!
Visit the schedule here.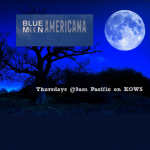 Thursday, January 23 @9am on KOWS
Episode 240
A bold mix of past treasures awaits us… and new discoveries fill out the playlists this Thursday morning. Johnny Cash, John Prine, Dave Alvin, and Asleep at the Wheel are included in the performances. New sounds from Amanda Cook, Rylan Brooks, Dustbowl Revival, and Frank & Allie Lee breathe in fresh perspectives and some really fine songwriting into the blend today. It's our Thursday morning 9 o'clock call on KOWS radio will take you there.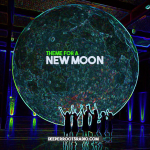 Friday, January 24 @9am on KOWS
Theme for a New Moon
Deeper Roots goes extraterrestrial with a theme this morning. A 'new moon' is the phase of the moon when it is in conjunction with the sun and invisible from earth and, shortly thereafter, at a time  when it appears as a slender crescent. This morning we honor this evening's phase even though it's one that has no face; the more celebratory of the moon's visibility are full moons, half moons, and quarter moons. But that won't stop us from celebrating with sounds from the deep past, the recent past, and what will someday be the past. Join Dave Stroud for the crooners (Crosby and Frankie), the 88 key boomers (Fats Waller and Ray Charles), and the songsmith tuners (Willie, Hank Snow, and Patsy Cline) as Friday morning takes to the night sky from Sonoma County's own Valley of the Moon.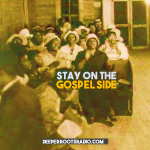 Friday, January 24 @9pm on KWTF 
Stay on the Gospel Side
We'll be taking a bit of a traditional free form exploration of gospel, blues, soul, and country, pairing up The Blind Boys of Alabama with James Carr and Bobby "Blue" Bland for a soul stew of the day. The fun doesn't stop there; in face, it just gets started and we'll be reaching into the dusty country bins for some Roy Rogers and the Sons of the Pioneers. And new sounds: a benefit piece, a cover of Tom Petty's For Real performed by Willie Nelson and the Family…right alongside a new track from The James Hunter Six. Friday evenings on KWTF pushes the roots envelope every week. Join Dave Stroud at 9 Pacific.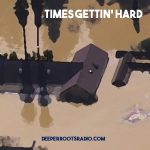 Saturday, January 25 @9am on KOWS
Time's Getting Hard
Music this week that speaks to hard times. From the Dust Bowl and Great Depression to personal hardships, we'll share some bluegrass sounds, tunes steeped in tradition, soothing notes of country gospel, and folk blues. We'll hear from The Weavers, Mavis Staples, Bobby Bare, and Pearly "Grandma" Davis (a nugget from Mike Seeger's Old Time Music series). There will be talk of failing crops, revolution, and Oklahoma dust this week. Deeper Roots goes a little bit deeper with more songs about hard times this week on KOWS Community Radio, broadcasting live from the Cherry Street Historic District of Santa Rosa, California, where our neighbors just experienced their own hard times from flood waters. Thinking about them.
Coming Up 
Travelin' Blues
Candy
The Excello Label