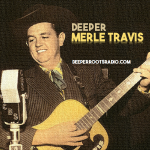 Thursday, October 25 @Midnite on KOWS
Deeper Merle Travis
Merle Travis' influence on country music cannot be ignored. Along with a select few entertainers of the mid-century, he bridged the hillbilly and Appalachian folk institutions to the Golden Age of Country. His influences were not only the 'picking style', but also his keen sense of populist stories told from the front lines.  We'll hear from and early influence, Gid Tanner and His Skillet Lickers, as well as those he influenced. All songs written by Merle and some performed by Merle himself. Our show will also feature Merle Travis interview excerpts from the sixties.  It's a late night collection of the very best of Merle Travis.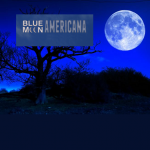 Thursday, October 25 @5am on KOWS
Blue Moon Americana – Episode 181
Fall sounds for a waning year. We'll be featuring some classic Steve Forbert on the heels of his recent popup performance at Hopmonk Tavern. Plus new sounds, freshly minted, from Edward David Anderson, The Marcus King Band, and Jamie Lin Wilson. We've got some classic country to send your way from Waylon and Buck Owens; some Kim Wilson, Dwight Yoakam, and Cracker all for the embellishment of the new. The new Muscle Shoals tribute album will also be featured on this week's show.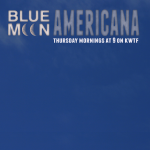 Thursday, October 25 @9am on KWTF 
Blue Moon Americana – Episode 182
Rosanne Cash has a new album coming out and we'll be looking back, and forward, to the Americana sounds that surround Rosanne and her family. A whole lot of new sounds including tracks from John Hiatt's new album, released last week, Nick Dittmeier and the Sawdusters, Willie Nelson, and Sunny War. Tune in for some late October sounds from the Americana wells on Sonoma County Community radio.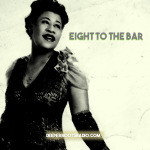 Friday, October 26 @9am on on KOWS
Eight to the Bar
It's a free form collection that knows no boundaries. Dynamic sounds from the past century of America's music including tracks from Kinky Friedman, Hank Snow, Clara Ward, The Charioteers, and a host of others from every corner. We'll be sharing The Old Spinning Wheel, a parlor song; songs about a baseball and silver screen legend; and gospel from the deeper wells. Join Dave Stroud for another Deeper Roots morning on KOWS Community Radio where the line is "Free Speech. No Bull".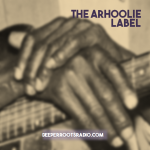 Friday, October 26 @9pm on KWTF
The Arhoolie Label
There are a handful of record labels that subscribe to the 'deeper roots' dogma. And our show tries to cover all of them. But East Bay's own Arhoolie, whose catalog was recently acquired by Smithsonian Folkways is a very special example, maybe the premiere example, of what it means to dig deeper. Founded in 1960 by Chris Strachwitz, a German transplant who moved to the States in 1947, Arhoolie was founded on the principle that the best music could be found by traveling the backroads. And that is precisely how it got started, with a recording device in his trunk and an ear for the sublime. Join us this Friday evening as we explore just a hint of the music you'll find on a landmark roots label.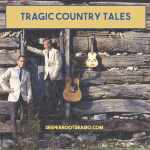 Saturday, October 27 @9am on on KOWS
Tragic Country Tales
Tales of lonesome saddles, lost loves, broken hearts, and lonely rooms…a mood, a tone, and short vignettes so common among those themes of country music. We've got that and much more in this week's episode of Deeper Roots. Performances from Grandpa Jones, The Stanley Brothers, Lefty Frizzell, Mel Tillis, and many others, will take us on a ride on a country road, drinking new wine from an old jug. That will also include stories of highway mishaps, the bottom of the bottle, and a mystery of the Tallahatchie Bridge. Saturday solemn sounds from the past century on Sonoma County community radio.
Coming Up In  October/November
Western Sunsets
Golden Age of Country
Alfred Brumley Sr
Rodgers & Hammerstein