All Times Pacific Time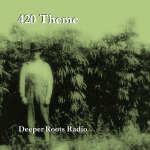 Thursday, September 23 @Midnite on KOWS
420 Theme
It's a topical theme…it's a medicinal thing…it's a blend of sounds celebrating vipers and jives from the past century. There is no shortage of material to pull from the well of Americana…whether that be from the 1920s or from the 2010s. We'll hear mellow sounds from Trixie Smith, Charlie Burse & His Memphis Mudcats, winsome themes from Fountains of Wayne, snark from The Harlem Hamfats, and recent relevance from The Devil Makes Three. While April 20th has passed, the topic is a lively one here in California these days and we're mostly on friendly terms with the weed…even for those that don't imbibe. The fact is, we have the freedom to do so if we so choose, right?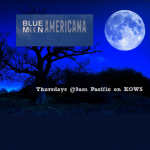 Thursday, September 23 @9am on KOWS
Episode 321
This week we find ourselves accepting the fact that summer's long gone and that our trepidation over fire season just begins in Sonoma County. After a lifetime of savoring autumn colors and the cool respite of offshore breezes, it now only means dry tinder and the fanning of flames. Climate change should not be political because it deserves more than that. We'll take the opportunity to touch on some old folk masterpieces with the songs of Woody Guthrie taking the Americana vintage stage this week. Covers by Harry Belafonte, son Arlo, Bobby Bare, and Joe Ely are in store. New tracks include Bill Filipiak, Pony Bradshaw, Samantha Fish and about a dozen others as we face another fire season in the North Bay.  Kick back with your favorite libation, some good headphones, and join us on KOWS 92.5 FM if you're so inclined or on our new streaming site www.kowsfm.com/listen and keep your ears tuned for some exciting news from the little station with the big heart as the stream gets deeper over the coming weeks. Stay safe out there.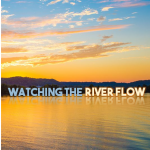 Friday, September 24 @9am on KOWS
Watching the River Flow
September is waning as we share our last show of the month. Join Dave Stroud live at 9 Pacific from the KOWS studios in downtown Santa Rosa for a free form stream of sounds as we make our way across to visit an eclectic collection of sounds. This week we'll share a little bit of soul with Sugar Pie DeSanto and The Four Tops, some throwback sixties sounds from The Marvelettes and Sam The Sham, seventies deep cuts from Steve Miller, Jesse Colin Young and John Prine, and a host of your favorites from under that great Americana sideshow tent including Ry Cooder, Willie Nelson, and Los Lobos. Yes, it's a free form show once again as we celebrate recent improvements to our streaming presence as we have signed on for Live365 hosting. Big things come in little, community bound packages. Tune in, unwrap and unwind on a Friday morning.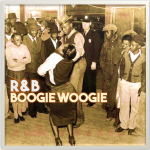 Friday, September 24 @9am on KRJF
R&B Boogie Woogie
Drop by to play along with the second of a two-part episode exploring an eclectic blend of boogie woogie, in the key of rhythm and blues. There will be enough piano pounding, toe-tapping, and slick percussion to feed the need for musical speed in our show this week. The usual suspects will keep the line moving and we'll also bring out some old favorites including performances from Hadda Brooks, Gladys Bentley, Oscar's Chicago Swingers, Rosco Gordon and Albert Ammons. This second episode keeps true to the sound that surfaced in the early century, blending juke joint rhythms and house party dance celebrations.