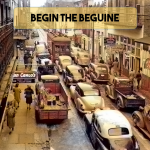 Thursday, December 2 @Midnite on KOWS
Begin the Beguine
In a show first broadcast in January, 2021, it was as much a month to remember as it was to forget. We'll keep the serenity we need by softening the blow with music while also celebrating the good with swing, country, rhythm and gospel in another eclectic free form show on Sonoma County community radio. Cold weather and rain arrives so we'll share the soul sounds of William Bell and Johnnie Taylor, some folk rock from Linda Ronstadt, swing vocals from The Mills Brothers and The Four Vagabonds, and gospel with Lou Rawls and the Pilgrim Travelers. We'll visit Shenandoah, The Red River Valley, and Forty Miles of Bad Road in our Friday morning show, recorded this week in the Deeper Roots Den. I hope you'll join us.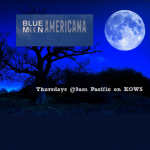 Thursday, December 2 @9am on KOWS
Episode 330
We're inching into some Christmas cheer as 2021 reaches its final act. Today's Blue Moon Americana will feature a couple of tracks from the newly release Robert Plant/Alison Krauss collaboration, a follow-up to 2007's Raising Sand. New tracks to share from Tami Neilson, Stephen Sanchez, and David James Allen will stand up right alongside throwback sounds from Lyle Lovett, Ivory Joe Hunter, and David Bromberg as we celebrate another Thursday morning in Sonoma County. The KOWS FM signal is going to be coming from elsewhere sometime soon as the antenna and transmitter will be leaving its home of 14 years at the Occidental Arts and Ecology Center, moving to a ridge near just south. It's an exciting new chapter for KOWS. There may be some signal interruption during the move that will occur in the next week but you can still always tune into our show each Thursday morning on the KOWS Community Radio app….or catch us online at https://live365.com/station/KOWS-Community-Radio-a41474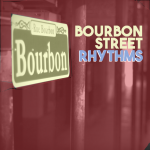 Friday, December 3 @9am on KOWS
Bourbon Street Rhythms
We enter December with hope. Join us for some sounds from the French Quarter and its environs. This Friday on Deeper Roots, tune in for a sweeping celebration taking the St. Charles trolley in time from Kid Ory and Louis Armstrong to the sounds of Tuba Fats, Mac Rebennack, Allen Toussaint and beyond. We'll also find some Big Easy rocking treats by the water:  Ernie K-Doe, Sugar Boy Crawford, Fats Domino, and Larry Darnell are also on the board from the Big Easy as well as sounds of piano pounders like Archibald, Champion Jack Dupree and Professor Longhair. KOWS radio's antenna is moving so we highly recommend that you stream us on the KOWS web site (or via the KOWS app) because the FM signal will be out of commission as the transmitter has found a new home out in the hills above Bodega Highway.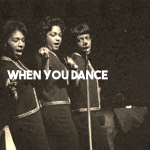 Friday, December 3 @9pm on KRJF
When You Dance
It's Black Friday here in Sonoma County and we don't really know what to expect. Worn out from the ongoing pandemic, we're still moderating here but we very much need music to help us light the way. We like to make that possible on Friday mornings on KOWS  when we find another free form collection full of small themes and nuggets. With a sprinkling of classic Carole King, Sonny Bono and Brill Building sounds, we'll move forward into the holidays with hand clapping gospel, soul stew from Booker T., some Leon Russell, Paul Simon, Gene Pitney, and The Cookies. The playlist this morning will circle back to celebrating all the things that matter in musical themes including true love, change, and (most of all) dance. Join us this week once again for some great sounds on KRJF 92.3 FM, Santa Rosa.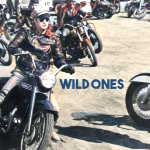 Saturday, December 4 @9am on KOWS
Wild Ones
Wild in the streets…well, we're also wild in the bars, the dance halls, the backyards, and everywhere else for that matter. We'll be revisiting the crazy ones…the excitable ones…the hot clubs where the bad boys and bad girls are burning the candle. Tune in for some fairly wild doin's with Mabel Scott, The Louvins, Clarence Palmer and the Jive Bombers, Johnny Horton, and a couple dozen others as we take on that theme of wild men and wild women once more on Community Radio. Dave Stroud puts the metal to the pedal with jazz vocals, rockabilly romps, early century innuendos, and rhythm and blues on a Saturday morning in Sonoma County. Oh…and don't forget to visit kowsfm.com and click on that Donate Now button to support all volunteer Community Radio.