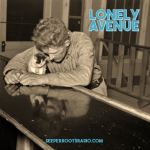 Thursday, August 23 @Midnight on KOWS
Lonely Avenue
Blues from a lonely place. From blues to doo wop to southern soul…from behind prison walls to that singular window in that singular room looking out from a high-rise hotel onto a busy street in urban anywhere, America. Today's music is all about being alone. Our show explores songs written with the lonesome muse on the shoulder. Ray Charles, Joe Liggins, Earl King, and Champion Jack Dupree join in as we ponder lonesome times from the heart of the solitary blues.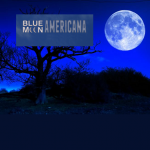 Thursday, August 23 @5am on KOWS
Thursday, August 23 @9am on KWTF
Episode 173
It's summer vacation time and Blue Moon takes some time, call it a break in the year, to look back at the best Americana releases of the past year. We'll keep it a secret until the show but you can bet that there will be some old favorites, some surprises, stars on the rise, and some welcome gifts from the past. Tune into Blue Moon every Thursday morning on Sonoma County community radio for new music and vintage sounds from a genre whose borders have no walls except influence.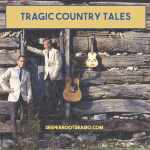 Friday, August 24 @9am on KOWS
Friday, August 24 @9pm on KWTF
Tragic Country Tales
Tales of lonesome saddles, lost loves, broken hearts, and lonely rooms…a mood, a tone, and short vignettes so common among those themes of country music. We've got that and much more in this week's episode of Deeper Roots. Performances from Grandpa Jones, The Stanley Brothers, Lefy Frizzell, Mel Tillis, and many others, will take us on a ride on a country road, drinking new wine from an old jug. That will also include stories of highway mishaps, the bottom of the bottle, and a mystery of the Tallahatchie Bridge. Friday solemn sounds from the past century on Sonoma County community radio.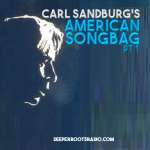 Saturday, August 25 @9am on KOWS
Carl Sandburg's American Songbag I
Published in 1927, populist poet Carl Sandburg's anthology of American folk songs was in print for over 70 years. It influenced generations of musicians and is a cornerstone in the foundation of American folk and tradition. Sandburg himself described it as a "ragbag of stripes and streaks of color from nearly all ends of the earth…rich with the diversity of the United States." Today's show pulls samples from the book featuring performances by Dan Zanes, Bob Dylan, The Weavers, The Blue Sky Boys, and David Rawlings. True Americana from the deeper wells of America's music.
Coming Up In  August/September
Great Gospel
Songwriters: Yip Harburg
Songwriters: Albert E Brumley
Jukebox Saturday Night