All Times Pacific Time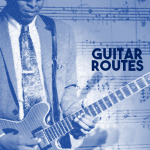 Thursday, October 21 @Midnite on KOWS
Guitar Routes
It's a deep dive we're taking today into the digital dustbin of the past century with the focus being on fretwork, string bending, bottlenecks and tripping the lap steel fantastic.  That's right…a collection of fascinating tonal embellishments that cross the genres of country, jazz, blues, folk and pop. Our show this morning will feature some Lonnie Johnson, Les Paul, Chet Atkins, John Fahey, Grady Martin and a few others. It's a trip with a few well knowns but more not so much  and you'll just have to make room in your day because the sounds can't be ignored. We'll hear standards like Guitar Rag, Riders in the Sky, Black Mountain Rag, Indiana March, and a special playlist highlighting the work of Grady Martin in both country and rock.  We're once again hoping for the best as October and November approach.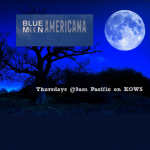 Thursday, October 21 @9am on KOWS
Episode 325
October wanes and the holidays are just around the corner. Will supply chain issues dampen this year's celebration or are we just whistling in the graveyard?  We'll no doubt find out soon enough now, won't we? The Nevilles are in the house this week with tracks from Aaron and The Nevilles in our vintage run. We'll also throw in some classic country and K-Doe. New tracks this week are abundant:  Billy Bragg, Tyler Childers, Margo Cilker and we've also got some more sounds from The Pulsators' latest.  Join us once more on KOWS Community Radio for a blend of Americana from under that big tent. And also be sure to get the KOWS app  for your Apple and Android mobile devices. You can also listen to us on  https://live365.com/station/KOWS-Community-Radio-a41474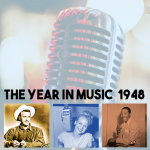 Friday, October 22 @9am on KOWS
The Year In Music: 1948
The year 1948 saw the price of a first class stamp at three cents and unemployment in post-war America was at a low 3.9%. The Hollywood Ten were jailed for contempt of Congress when they refused to disclose Communist affiliations. And Columbia Records introduced the 33 1/3 LP at New York's Waldorf-Astoria Hotel. The LP is still the standard by which physical listening is measured with album sales booming, with LPs sold rising 108% in the first six months of 2020. But we're going to be sharing the music of 1948 this week:  Eddy Arnold, Peggy Lee, Dick Haymes, Louis Jordan, Blue Lu Barker and Mahalia Jackson are just but a few we'll be hearing from in this week's episode on KOWS Community Radio.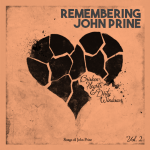 Friday, October 22 @9pm on KRJF
Remembering John Prine
This week, we pay a long overdue tribute to John Prine while celebrating the 75th year of his birth which came up on the calendar this week. One of the losses that reverberates among us all is the loss of John Prine to COVID in April, 2020, at the beginning of this long and painful pandemic. We're paying our tributes at the same time that a his label Oh Boy Records releases Broken Hearts and Dirty Windows, Volume 2, a collection of Prine covers that hits the marks and follows the first volume, released over ten years ago. Our show will feature a chronological look back at the legacy of this national treasure, a songwriter whose bite followed along on the arc of his storytelling that looked into matters of the human heart. We'll hear covers from Nanci Griffith, Yarn, and a few others but we'll follow the path along John's career in performances especially selected for a two hour journey of John's music.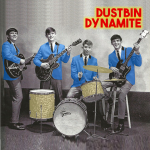 Saturday, October 23 @9am on KOWS
Dustbin Dynamite
A bit of a departure this week as we celebrate a mix of mayhem from the fuzzed out garage bands, greasy ducktails, oddball instrumentalists and mostly mondo misses tempered with a good dose of surf confection this week. We're celebrating the three chord sensibilities of mid-century rock and roll rockabilly, surf, and proto-punk spit-ballers. They're pulling out some wailing sax solos, fuzzed out bass beach thumpers, and some tongue-in-cheek easy listening to spin you around in your chair on an October Friday morning. You'll be entertained by the likes of Tony Casanova, Sparkle Moore, Little Carolyn Sue, and Wild Bill and the Blue Denims…a forgotten list of lost culture that will take you down a rabbit hole that you hope might never end…or maybe just the opposite. This week's show is dynamite from the dustbin of minor labels and first time producers that can only make the grade on Community Radio. Tune in for some mondo fuzz mayhem.