No show playing on Deeper Roots or Blue Moon right now? Fill in with some 24×7 sounds through our streaming station Eclectic Spins! Visit the schedule here.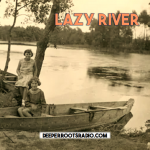 Saturday, July 11 @9am on KOWS
Lazy River
A well of free form today, mixing gospel, jazz, country, and everything in between. No theme, no tribute, not focus on a specific genre or songwriter. Just all of the above and more on a Friday morning on Sonoma County community radio. Tune in for contemporary sounds from The Handsome Family and The Devonns, classic country and bluegrass from Ralph Stanley and Bobby Bare, vocals featuring Helen Humes, Timi Yuro, and Lil Green (catches his breath), and some blended gospel infused classics from Eartha Kitt and Edna Gallmon Cook. Tune in on Friday morning at 9am Pacific for Deeper Roots.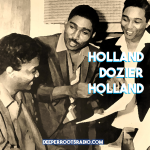 Thursday, July 16 @Midnite on KOWS
Holland Dozier Holland
Deeper Roots explores the motor city soul sounds of Motown, paying our respects to the incredible songwriting team who defined the Hitsville, USA sound in the mid-sixties: brothers Eddie and Brian Holland, along with Lamont Dozier. The goods were delivered. The brassy, bass-driven rhythm and targeted stories of the heart stand alongside virtually any songwriting team of the century. Fact: this songwriting team wrote ten of the twelve #1 songs of The Supremes and were an institution alongside the music of The Funk Brothers. We'll hear from Martha & The Vandellas, The Four Tops, Marvin Gaye, and a host of others this Friday morning while we're tucked into our homes, waiting out the storm. Tune in and add a little bit of soul to your day.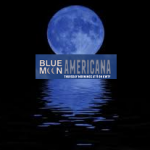 Thursday, July 16 @9am on KOWS
Episode 264
A remarkable blend of the best of vintage and brand new Americana releases await you tuning in on a Sonoma County summer Thursday morning. Brand new tracks from Arlo McKinley, Will Hoge, and Maple Run Band are just a hint of what's in store. Vintage tracks on Blue Moon this week won't disappoint. Looking down the list of selections we see everyone from Sister Rosetta Tharpe to The Texas Tornadoes, Chris Smither, Joe Ely and Roger Miller. November cannot come soon enough. A vaccine cannot come soon enough. And a clean sweep of the enablers in the Senate GOP is long overdue. But we'll keep that in check on the show…or at least try because this Democracy we live in is crumbling under the weight of greed and avarice and, I'm sorry to say, a sector of evangelists that care more about a golden (orange?) cow than the flock. Just sayin'. Tune in to KOWS 92.5 FM Community Radio for Sonoma County every Thursday morning at 9 PST with your host Dave Stroud.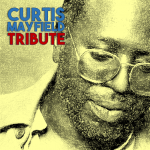 Friday, July 17 @9am on KOWS
Curtis Mayfield Tribute
Gospel-infused, socially conscious, politically conscious, soul driven, and an inspiration to generations, Curtis Mayfield's music embodied a thought-provoking and passionate world view. From his early days as a backup singer and erstwhile songwriter to a champion of Black Pride and Black Capitalism, Curtis Mayfield's rise from performing in his grandmother's Traveling Soul Spiritualists' Church to his last recording, 1995's New World Order, was embellished with classic love songs and musically charged testaments to Civil Rights. His music resonates today: "Pushing", "People Get Ready", and "We're a Winner", We'll be exploring his music in this week's edition of Deeper Roots on KOWS and KRJF Community Radio for Sonoma County. Tune in on Friday mornings at 9 on KOWS or Friday evenings at 9 on KRJF.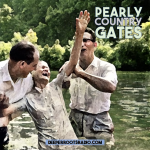 Friday, July 17 @9am on KRJF
Pearly Country Gates
More influential gospel sounds this morning on Deeper Roots. We take a dip into the country, bluegrass, and folk extensions whose roots are buried in 19th and early 20th century European American musical traditions. It's a mixed bag with contributions from the Protestant, Baptist, and Black Gospel hymnals and songbooks. And don't forget the quiet bubbling influences of popular music, the logical extension of selling the message…a kind of backroads Madison Avenue. We're focused on country gospel today with the usual giants of country music: George Jones, Johnny Cash, Buck Owens, and The Louvins…but we'll also hear from the bluegrass contingent including Ricky Skaggs, Bill Monroe, and Flatt and Scruggs. A heavenly time where we share music that would weave its way into the fabric of America's music including rock, soul, country, and Americana. Tune in on Friday evenings.