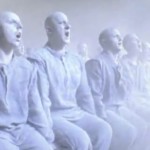 Word Press offered such a straight path to what I was looking for, it made no sense to go spending a lot of money on the desktop offerings out there. I am finally free of Apple's iron fist; the fact that they continue to 'dispose of' and not nurture technologies that they promised to grow was enough for me to let go. I've worked 'deep' in both Windows and Apple for the last 30 years and the Windows NT and Windows 7 environment is, by far, the most stable and enduring. So that is where I will work. Enough with the evangelizing because I know there are a lot of evangelicals out there who won't change, no matter the cost.
The new web site will provide direct links to Mixcloud links. I plan on phasing out the large presence on Podomatic only because of the cost. I'm retired and will be operating on a shoestring budget so I'm trying to make the best of things.
So, goodbye to the old web page and to iWeb which Apple decided not to support (or worse, nurture) any longer.